AMA takes a powerful stance on same-sex marriage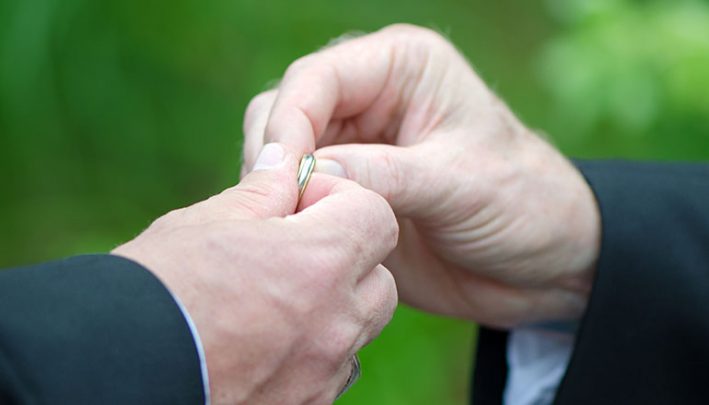 The AMA have come out kicking today, taking a powerful stance on same-sex marriage.  The nation's major medical group has put the full weight of their advocacy behind the same sex marriage movement, for the first time in history, calling on Australia's politicians to address the issue for the sake of public health.  
It brings to a close a 14 year internal debate within the normally conservative organisation.   The President, Dr Michael Gannon has written to the Prime Minister and Opposition leader, and urged bipartisanship.  He has also released the AMA's position statement on the issue, adding powerful weight to the political pressure to address marriage equality.  
The AMA's paper says that excluding same-sex couples from marriage has significant mental and physical health consequences.  It presents the following four items as their position: 
1. It is the right of any adult and their consenting adult partner to have their relationship recognised under the Marriage Act 1961, regardless of gender.
2. Current anti-discrimination laws should be maintained and enforced to ensure that businesses cannot withhold goods or services from clients due to their gender or sexual orientation.
Ad. Article continues below.
3. There are real and significant mental and physiological health impacts arising from structural discrimination, and the AMA supports moves to eliminate it in all of its forms.
4. All Australian doctors should offer sensitive, non-discriminatory care to all of their patients, regardless of their sexual orientation or gender identity.
The paper, presented by Mr Gannon today points to the position of marriage equality as important to both remove the stigma to reduce LGBTI suicide rates, and to ensure that partners can support healthcare direction among other issues.  
"People who identify as LGBTIQ have the highest rates of suicidality of any population group in Australia.6 It is important to consider these inequities a consequence of discrimination and stigmatisation of LGBTIQ identifying individuals, rather than a symptom of the orientation itself. Measures which reduce stigmatisation, such as marriage equality, have been shown to improve overall health outcomes among LGBTIQ populations
"The lack of legal recognition of same-sex couples can have tragic consequences in medical emergencies, for example, when one partner may need to make decisions on behalf of their ill or injured spouse. Without a legally recognised marriage, individuals may not have the right to advocate for their partner, and decision-making power may be deferred to a member of the patient's immediate biological family."
The AMA's paper talks to the fact that marriage equality has been on the Australian political agenda, with varying degrees of urgency, for more than a decade and say marriage equality will remain on the political agenda until it is resolved, which they are clearly throwing their weight behind.
Do you feel the time is right for the nation to address marriage equality in a bipartisan way finally?  Do you agree with the AMA's stance after 14 years of having none?