Adele makes an unpredictable admission at sold out concert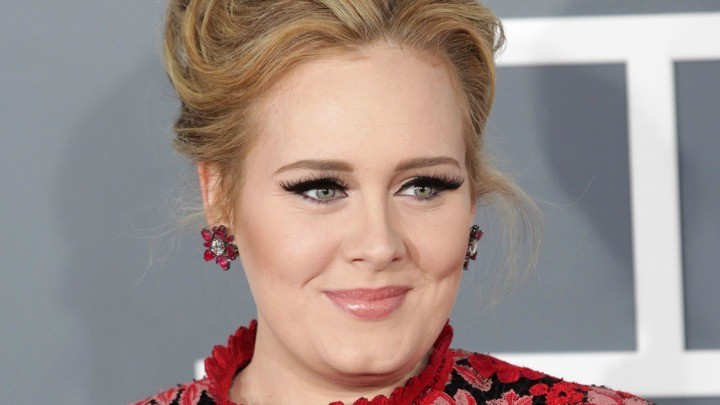 During her performance in Glasgow's Hydro Arena, Adele confessed to her fans that she has a talent other than her beautiful singing voice, she can also grow a beard.
The 27-year-old singer told her sold-out crowd that she grew a beard as a result of hormone changes, "When I got pregnant I had so much testosterone in me that I grew a beard."
Adele didn't shy away from telling the 13,000 seat stadium the truth about pregnancy and hormones and revealed that she is in no way ashamed of it.
"I only cropped it last night. It's actually true. I'm not telling a joke. I actually have a beard, but I'm proud of it. I call it Larry."
She gave birth to her son, Angelo, in October of 2012 and made jokes with the crowd that the experience of growing facial hair helped her sympathise with her partner, Simon Konecki, 41.
Ad. Article continues below.
"My man's got a good beard. He trims it sometimes in the summer. I do have a beard myself so I can understand when it gets hot in the summer," she said.
This is actually a relatively common effect of pregnancy, with women experiencing thicker and faster-growing hair due to increased levels of male sex hormones.
Drew Barrymore also reported to have experienced the same side effect, previously saying she had a "wonderful little goatee" when pregnant with her daughter, Olive.
The night after her admission she made a funny apology, this time for her hair legs, "If anyone gets a glimpse of my really hairy legs I'm really sorry but I've got a weekend off, so no need to shave my legs," she said.
These 'humanly qualities' are not often seen in celebrities but are a major part of why we love Adele!
Do you love her too?