A handful of this delicious snack could reduce your risk of heart disease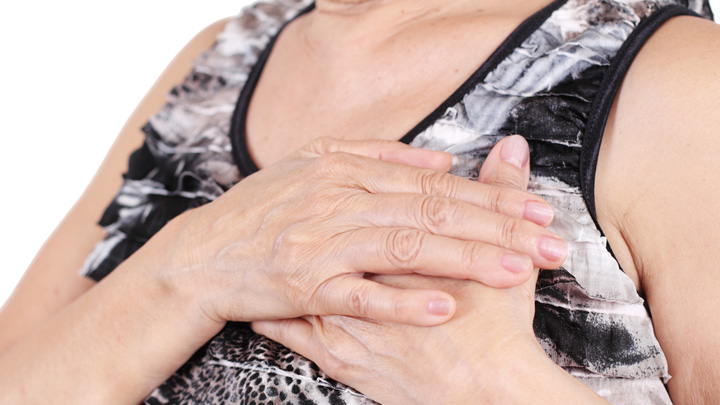 If you're suffering from high cholesterol or are wanting to lose weight, the answer could be in your cupboard! Walnuts, and also olive oil, have been found to have similar weight loss effects as a lower fat, higher-carbohydrate diet.
They've also been found to positively impact heart health markers, such as cholesterol.
Published in the Journal of the American Heart Association, the new study found that even though walnuts are higher in fat and calories, the walnut-rich diet was associated with the same degree of weight loss as a lower fat diet. Lead researcher Cheryl Rock of the University of California, San Diego School of Medicine said "Considering the results of this study, as well as previous walnut research on heart health and weight, there's something to be said for eating a handful of walnuts a day", reports PR Newswire.
Researchers studied 245 overweight and obese women (between 22 and 72 years old) enrolled in a one-year behavioural weight loss intervention. The participants were randomly assigned to three different diets: 1) a lower fat and higher carbohydrate diet, 2) a lower carbohydrate and higher fat diet, or 3) a walnut-rich, higher fat and lower carbohydrate diet. The study found those prescribed a walnut-rich diet consumed 42.5 grams per day. In the first six months of the intervention, it was found that the average weight loss was nearly eight per cent of initial weight for all groups.
But it was the walnut-rich diet participants who not only saw comparable weight loss to the other study groups, they showed the most improvement in good fat cell levels, especially in those who were insulin-resistant.
Ad. Article continues below.
And in addition to a significant decrease in LDL cholesterol, the walnut participants achieved a greater increase in HDL cholesterol than the other diet groups.
Whereas the lower carbohydrate and higher fat diet participants were encouraged to consume foods higher in monounsaturated fats, the walnut-rich diet provided more polyunsaturated fats. Interestingly, walnuts are the only nut with primarily polyunsaturated fat, including a significant amount of alpha-linolenic acid (ALA), the plant-derived form of omega-3 fatty acids.
"In addition to these findings, we hope to explore the effect of walnuts on satiety, as we believe satiety is a critical factor for maintaining weight loss," said Dr. Rock.
Tell us: do you like walnuts? Will you be consuming more?