7 easy ways to cleanse your body and feel amazing today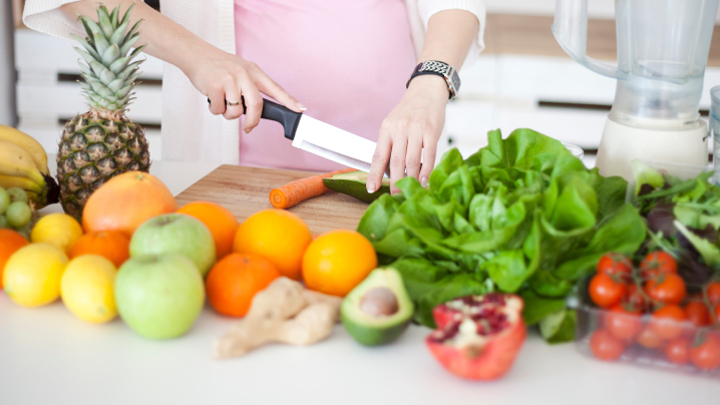 Feeling flat, out of energy or bloated? It might be time for a detox. There are a number of ways you can cleanse your body and flush out all those toxins, without spending a fortune!
Around the world in many cultures, detoxification has been used as a cure-all to get rid of the bad, and let in the good. By eliminating toxins, we can feel fresh, happier and have boundless energy.
One obstacle many over 60s face is not knowing where to start, and falling into the trap of paying far too much for detox programs that say they will help you lose weight and so on.
But did you know you have most of what you need to cleanse your body in your cupboard?
Here's 7 easy ways to detox right now.
Ad. Article continues below.
1. Liver cleanse
The liver carries out many functions that help you to sustain a healthy body. Anything you put in your body, it goes through the liver, so it's worthwhile giving your liver the refresher it needs.
Ingredients
2 tbsp extra virgin olive oil
1/3 cup lemon or lime juice
3-5 cloves fresh garlic
1cm piece ginger
pinch of cayenne pepper
2 cups freshly squeeze orange juice
Ad. Article continues below.
Put all ingredients in a blender, blend and drink immediately.
2. Colon cleanse
Many holistic health practitioners believe illness and disease begin with a toxic colon. Use this colon cleanse recipe to help detox the colon so you can eliminate gas and bloating as well as constipation.
Ingredients
1 teaspoon psyllium husk
1 teaspoon bentonite clay powder (or 1 tablespoon liquid bentonite clay)
235ml water or juice
Ad. Article continues below.
Place the psyllium and clay in an empty glass, then add the water and stir. Drink immediately then follow with another cup of water.
3. Toxic metal cleanse
Almost all of us have been exposed to toxic levels of heavy metals that over time can accumulate in your body and cause health issues and symptoms.
Ingredients
2 cups pineapple
2 apples
1 peeled lemon
2 cucumbers
6 stalks celery
1 head of romaine lettuce
1 small bunch coriander
1 small bunch mint
3 stalks kale
Ad. Article continues below.
Put all of the ingredients in a juicer, one at a time. Stir well and drink on an empty stomach.
4. Lemon ginger detox
Ginger is a powerful detox ingredient that helps to kick start your metabolism, and lemons are a natural detoxifier.
Ingredients
200ml water
1/2 cup lemon juice
1cm piece of ginger root
Ad. Article continues below.
Add the lemon juice to the glass of water. Finely grate the ginger then add to the glass of water. Drink first thing in the morning.
5. Green detox drink
The more greens you have, the better – we don't have to tell you that! Green veges have heaps of nutrients plus chlorophyll, which is a natural anti-oxidant and cleanser.
Ingredients
3 carrots
3 kale leaves
2 celery stalks
2 beets
1 turnip
½ bunch of spinach
½ cabbage
½ bunch of parsley
½ onion
2 garlic cloves
Ad. Article continues below.
Mix all ingredients with water and puree in a blender.
6. Detox dandelion tea
Dandelions are a great source of vitamin A, potassium, iron and calcium. This detox tea is a diuretic that will eliminate bodily toxins through your liver and kidneys.
Ingredients
6 tablespoons of dried dandelion root
12 tablespoons of fresh dandelion leaves
4 cups boiling water
Ad. Article continues below.
Brew that roots and leaves in the boiling water for 10 minutes then steep and drink when cooled.
7. Golden detox
This golden detox has ginger for digestion, turmeric to cleanse the liver, cayenne to warm the body and speed up metabolism, and cinnamon as an anti-inflammatory.
Ingredients
6cm piece of fresh ginger
1 teaspoon turmeric
2 cinnamon sticks
1/2 teaspoon cayenne
spoonful of raw honey
squeeze of lemon
Ad. Article continues below.
Peel ginger and slice thinly, then smash the ginger (exposing more surface area). Add to a saucepan with 6 cups of water and bring to a boil. Turn the heat to low and simmer for 10 minutes. Add the cinnamon sticks, turmeric, and cayenne. Simmer for another 10 minutes then strain. Stir in honey and lemon.
It's a great idea to regularly cleanse your body instead of waiting until you feel bad. You can decide is right for you and detox for a day, over a long weekend, or even longer. Listen to your body!