Tasty cheesy potato croquettes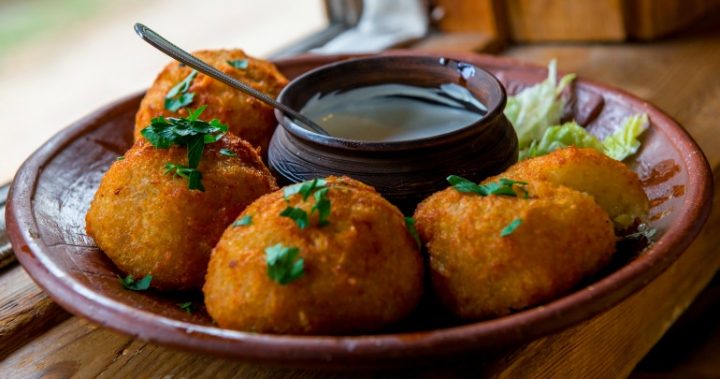 Crispy and cheesy, what more could you want?
With the festive season upon us, these delicious potato croquettes are a great lunch or dinner party companion.
This incredible recipe is made up of potato, parmesan and bocconcini, all working together to create a fantastic flavour that will have you coming back for more.
Easy to whip up, this recipe is also a great way to use up any leftover mashed potatoes.
Ingredients
1kg potatoes, peeled, chopped
1/3 cup finely grated parmesan
16 cherry bocconcini
2 eggs
1 cup panko breadcrumbs
1/3 cup finely chopped fresh flat-leaf parsley
Vegetable oil
Method
Place potato in a microwave-safe bowl. Cover.
Cook on high for eight minutes or until tender. Mash until smooth.
Stir in parmesan. Season then cool for 15 minutes.
Shape two tablespoons of potato mixture around each bocconcini.
Whisk eggs in bowl.
Combine breadcrumbs and parsley in seperate bowl.
Dip potato in egg, then coat in breadcrumb mixture.
Heat oil in medium frying pan over medium heat.
Cook croquettes for five minutes or until golden all over.
Drain on paper towel.
Feel free to serve with tomato relish or mayonnaise!