The only yellow cake recipe you need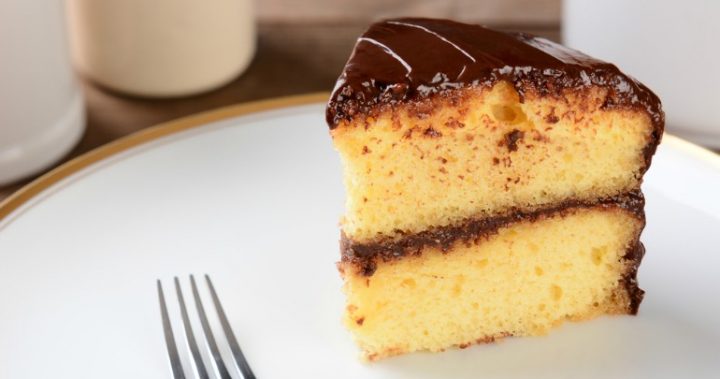 Yellow cake is a classic that has stood the test of time in kitchens across the country for a reason. Its light, mildly vanilla flavour goes perfectly with coffee and tea and is an easy crowd pleasure for guests. Most bakers serve it with chocolate frosting layered in the middle and over the outside to create a delicious and show-stopping finish. While there are a number of variations to the recipe out there, this one creates a light and airy cake that still retains its elusive moistness every time. The trick is the egg whites, which a whipped separately and then folded gently through the batter.
Ingredients
8 ounces (2 sticks) unsalted butter, softened, plus more for pans
3 cups cake flour, plus more for dusting
2 teaspoons baking powder
1/2 teaspoon baking soda
1/2 teaspoon kosher salt
2 cups sugar
4 large eggs, separated (egg whites whipped to stiff peaks)
1 teaspoon pure vanilla extract
1 cup buttermilk, room temperature
Method
1. Preheat oven to 350F. Butter and line two 9-inch round cake pans with parchment. Butter parchment, then flour pans, tapping out excess. Set aside.
2. Whisk together flour, baking powder, baking soda, and salt in a medium bowl, then set aside.
3. Put butter and sugar in the bowl of an electric mixer fitted with the paddle attachment; cream on medium-high speed until pale, 2 to 3 minutes. On medium speed, add eggs yolks one at a time, mixing well after each addition. Add vanilla and mix, scraping down sides of bowl as you go.
4. On low speed, add flour mixture in three batches, alternating with two batches of buttermilk. Fold in egg whites. Stir gently with a rubber spatula until the batter is evenly blended.
3. Divide batter between pans. Smooth the top of each layer with a spatula. Bake until a cake tester inserted into centers comes out clean, 30-35 minutes.
4. Remove cakes from oven and let cool in pans on wire racks for 20 minutes. Run a knife around edges of cakes to loosen. Invert cakes from pans. Peel off parchment from cakes. Carefully turn cakes the right way up and let cool completely on racks.