Sweet Swedish almond tarts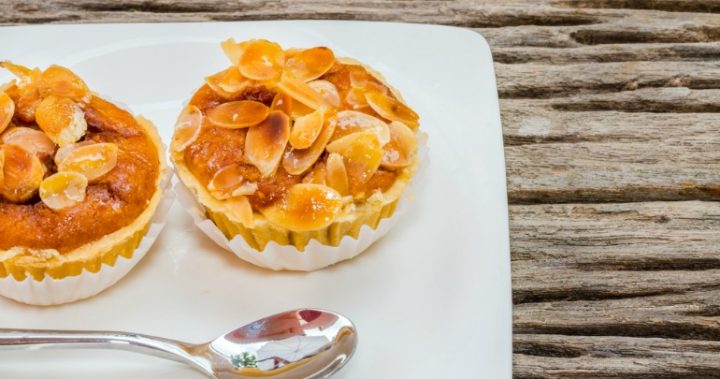 These delicious sweet tarts are surprisingly simple to make. Using pre-made tart cases, so there's no fiddling around with complicated and difficult pastry recipes, and a super easy to make almond paste, the most difficult part is waiting for them to come out of the oven and cool before you can gobble them up!
They feature a beautiful glazed almond topping, which is just the thing to settle your sweet tooth and satisfy your sugar cravings.
Ingredients
4 pre-made mini tart cases
200g almond meal
100g sugar
50g powdered sugar
3-5 teaspoons milk
100g almonds, slivered
75g butter, unsalted
75g cream
50g sugar, extra
50g golden syrup
Butter, for greasing pan
Method
To make almond paste, mix together almond meal and 100g sugar. Slowly add milk, stirring, until a paste consistency is achieved.
Preheat oven to 180C.
Combine almonds, butter, cream, remaining sugar, and syrup in a small saucepan and bring to a boil, stirring to dissolve sugar. Remove from heat once sugar has dissolved and mixture has thickened.
Pour almond paste evenly into tart cases, and bake for 15-20 minutes, or until golden.
Spread glazed almonds over tops of tarts, and bake for a further 20 minutes.
Allow to cool before serving.