Scrumptious lemon and raspberry zucchini cake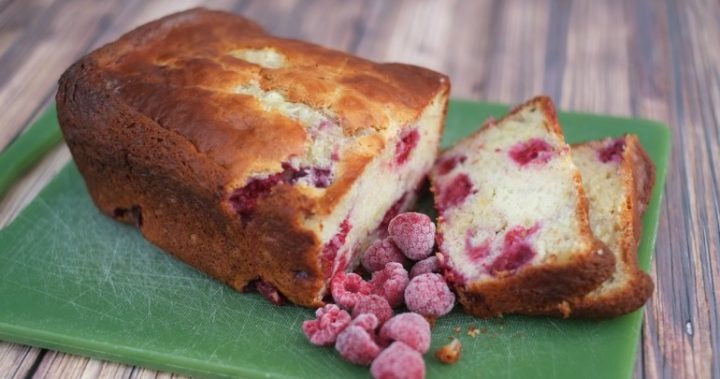 Whether you're after something that makes a great breakfast on the run, or something a little bit special for afternoon tea if you've got guests coming over, this cake fits the bill!
Ad. Article continues below.
We're always looking for ways to combine healthy and delicious, and this tasty recipe hits that sweet spot. With a zesty lemon flavour, combined with sweet and tart raspberries, it gets a touch of indulgence from the buttermilk, and a healthy kick with the addition of zucchini. 
Ingredients
2 cups flour
2 teaspoons baking powder
1/2 teaspoon salt
2 eggs
2/3 cup sugar
1/2 cup canola or vegetable oil
1/2 cup buttermilk
Zest of one lemon
2 tablespoons fresh lemon juice 
1 cup grated zucchini (peeled or unpeeled)
1 1/2 cups fresh raspberries
Method
Preheat oven to 175C. Grease and line a loaf pan with baking paper and set aside. 
Combine the flour, baking powder and salt in a medium mixing bowl. In a separate large bowl whisk the eggs, sugar and oil together. Add buttermilk, lemon zest and lemon juice and stir to combine. Lastly, stir in the zucchini. 
Add the dry ingredients to the zucchini mixture and stir until almost combine before adding the raspberries. Fold until just combined, then pour batter into prepared loaf pan. 
Bake for 55 minutes or until a skewer inserted into the centre comes out clean. Cool in pan for 10 minutes before transferring to a cooling rack.