Rich and zesty lemon and coconut brownies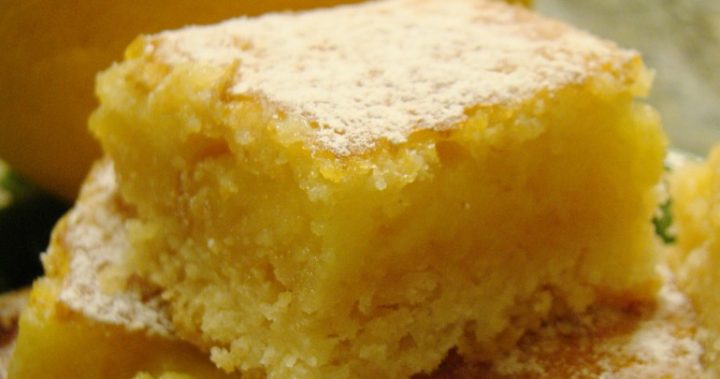 Choosing a simple and delicious treat to offer guests on a hot summer day is no easy task, especially if you want to impress them with something new.
But it's hard to go wrong when combining all the goodness of a crumbly cake with a zesty lemon flavour. These flavoursome brownies are bound to go down a treat with the whole house, and they're ready in just a few easy steps. While the fresh lemon gives the mixture an extra kick, the combination of coconut, with icing sugar on top, makes them a sweet treat to satisfy the taste buds, on any occasion.
Ingredients
1 and 1/2 cups (225g) plain flour
250g butter
2 cups caster sugar
4 eggs
1 cup desiccated coconut
3 tsp lemon rind, finely grated
1/4 cup fresh lemon juice
Icing sugar, to dust
Method
Preheat oven to 180ºC and line baking tray with baking paper. (Approx. measurements: 20 x 30cm base).
Melt butter in saucepan over medium heat.
Remove from heat and stir in sugar. Then add eggs and stir in, one at a time.
Sift flour over mixture and keep stirring until smooth and combined.
Stir in coconut, lemon rind and lemon juice.
Spread mixture across baking tray and bake for around 30 minutes, or until cooked through.
Allow to cool and sprinkle icing sugar over top.