Delicious traditional homemade cannoli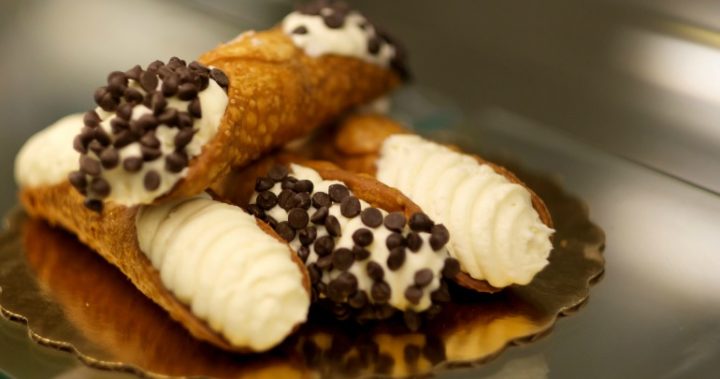 This traditional Italian dessert dish has always been a crowd favourite. The deliciously sweet and creamy filling that is packed into a crispy and crunchy shell makes for an absolutely perfect dessert choice. This recipe adds a few chocolate chips into the mix for an even sweeter flavour.
Make sure you invest in a few pieces of cheesecloth and a piping bag as they are necessary to make these treats from scratch. They are super quick and easy to put together and taste so amazing that you will want to whip these up for every special event from now on!
Ingredients
1kg ricotta cheese
1 1/2 cups powdered sugar
2 tbsp chopped candied orange peel
1 tsp vanilla extract
16 cannoli shells
Mini chocolate chips, for garnish
Method
Place a piece of cheesecloth in a strainer. Hang over a bowl. Add ricotta and cover with another piece of cheesecloth. Place a small plate over the top of the ricotta. Weigh it down with something heavy such as large can of something. Leave to strain in the fridge overnight.
Add strained ricotta into a large bowl. Add powdered sugar, candied orange peel and vanilla. Stir to combine.
Add filling into piping bag. Pipe generous amounts into each shell. Dip both of ends into chocolate chips. Serve fresh.