Classic soft sugar cookies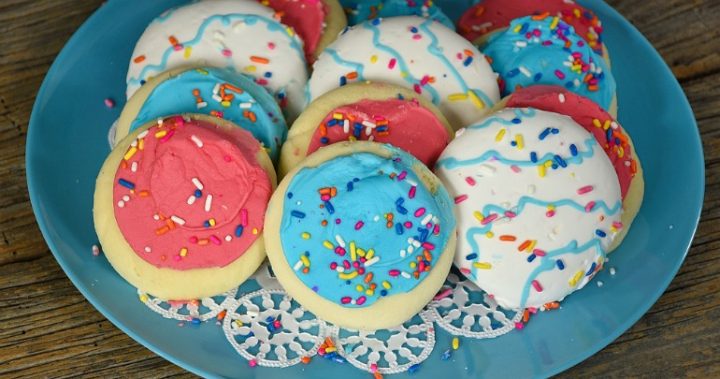 These classic sugar cookies have always been a hit with kids and adults alike. You can make a batch as a a surprise for the grandkids or snack on them with a cup of tea or coffee as an afternoon treat. They are topped with a delicious cream cheese icing that complements the sweetness of the cookie.
This recipe is one of the easier ways to make cookies as you don't have to wait for the dough to cool before cooking. This means it would be perfect for cooking with the grandkids as they are quick and fun to make. For an easier application of the frosting try using a piping bag which would cut down time and allow the kids to have a go and get creative without all the mess.
Ingredients
Cookies:
2 cups sugar
1 cup margarine
3 eggs
6 tablespoons milk
5 cups plain flour
1/2 teaspoon salt
5 teaspoons baking powder
Icing:
1/4 cup butter, softened dash of salt
100g of cream cheese, softened
1 teaspoon vanilla
3 cups powdered sugar
3 tablespoons milk
Method
Preheat oven to 180C. Mix together sugar, margarine, eggs and milk until combined. Add in flour, salt and baking powder until just mixed in. Flour a flat surface and a rolling pin. Roll out 1/4 of the dough at a time making sure the pieces aren't rolled too thin.
Cut with cookie cutters and place on a tray lined with baking paper . Cook for about 10 mins making sure they are just done and not going golden brown.
Meanwhile, soften butter and cream cheese for frosting. Blend together with vanilla, sugar and milk until smooth. Tint with food colouring if desired.
When cookies come out of oven take straight off the tray and ice when cool.