Mouth-watering chocolate coconut brownies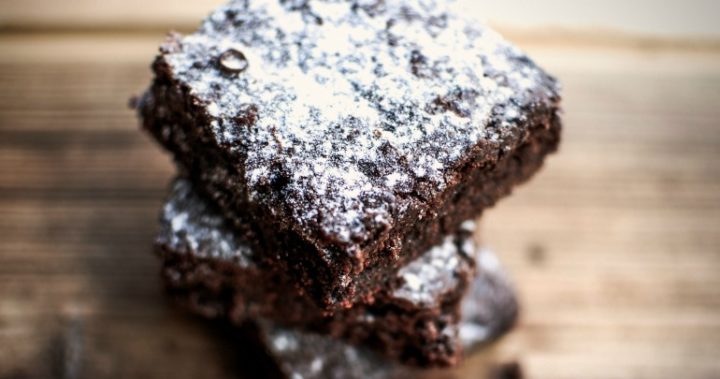 What could be better than digging into a fudgy chocolate brownie for dessert? A family favourite, the brownie is the perfect after-dinner treat to enjoy before hopping into bed. However, this tasty sweet treat has a slight twist with a hint of coconut sure to tantalise your taste buds.
They're lovely warmed up and served with a scoop of vanilla ice cream or enjoyed on their own with a cuppa.
Ingredients:
100g cocoa
250g butter
500g caster sugar
4 eggs, beaten
100g self-raising flour
100g desiccated coconut
Icing sugar, to dust
Method:
Place cocoa, butter and sugar into a large saucepan and melt over a low heat, stirring regularly to avoid sticking.
Once cooled slightly, add eggs one at a time, stirring in between until well combined before adding flour and coconut.
Tip into tin lined 21cm square tin and cook for 45 minutes in a 180c preheated oven. Once cooked through, leave to rest until cooled and cut into squares. A dusting of icing sugar on top can be added if desired.