Chai-spiced banana bread your family will love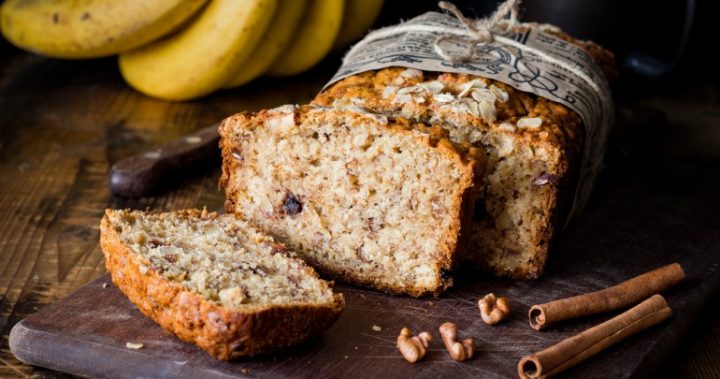 If you're anything like us, you've got a delicious banana bread recipe that your family loves.
When the bananas in your fruit bowl are going brown, there's no better treat than whipping up a scrumptious loaf of banana bread for your family. One of the best things about the classic cake is it's versatility. You can add everything from walnuts to chocolate chips and blueberries.
This version uses a whole new flavour, with beautiful chai spices creating a comforting and incredibly delicious treat that's perfect with a cuppa any time of the day.
Serve warm with a nice slathering of butter and dig in!
Ingredients
½ cup unsalted butter
1 cup granulated sugar
2 eggs
1 cup flour
1 tsp bicarbonate of soda
¾ tsp cardamom
¾ tsp cinnamon
¼ tsp ginger
¼ tsp allspice
¾ tsp salt
3 brown bananas
½ cup sour cream
1 tsp vanilla
Method
Preheat oven to 176 °C.
Using non-stick cooking spray, grease loaf pan.
Beat butter and sugar for 2 mins.
Add 1 egg at a time and beat into mixture.
Using another bowl, whisk flour, bicarbonate of soda, cardamom, ginger, allspice and salt.
Add the contents to the butter and sugar, beating until combined.
Mash bananas then add to mixture with sour cream and vanilla. Mix on low speed until combined.
Pour batter into pan and cook in oven for 65 mins.
Leave to cool for 10 mins before taking out of pan.
For added flavour, sprinkle nuts on top.
Do you have a family recipe for banana bread?