Succulent sausage and bacon casserole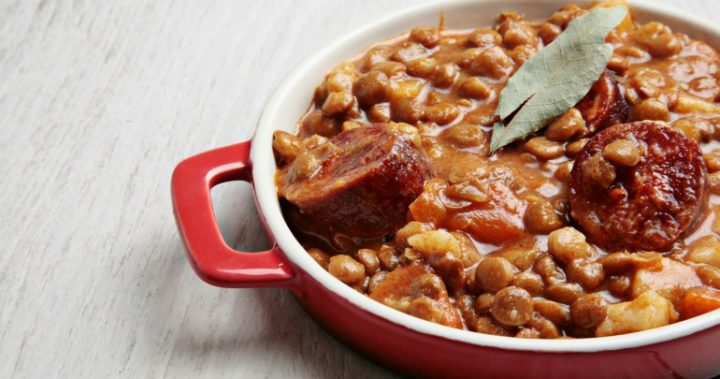 Remember the days as a kid where you'd come home after a long day of school to a house that smelt like a delicious casserole?
If your mother was anything like ours, she'd probably have a casserole stewing in a slow cooker all day.
You've probably got your own recipe when it comes to casseroles, but here's one that's worth a try if you're looking for a challenge in the kitchen.
If our family is anything to go by, yours is going to love this dish.
Ingredients
1 tbsp oil
6 sausages
6 slices streaky bacon
1 onion
1 clove garlic
2 zucchinis
400g chopped tomatoes
1 tbsp tomato puree
1 tsp sugar
1 red chilli
1 tbsp chicken stock
400 g drained beans
Method
Fry oil in a frying pan on medium heat.
Add sausages and bacon to the pan, cooking until brown.
Cut the sausages into small chunks.
Cut the bacon rashers into small pieces.
Chop onion, garlic, zucchinis and tomato.
Fry onion and garlic for three minutes, then add zucchinis, tomatoes, puree, sugar and chilli to pan. Cook for four mins.
Add bacon and sausages to pan with stock and beans.
Bring to the boil then turn down to simmer for 10 mins.
Let cool before eating.
Feel free to substitute any of the vegetables with ones your family prefer. Carrot and celery tend to work a treat.