Mouthwatering homemade salted caramel sauce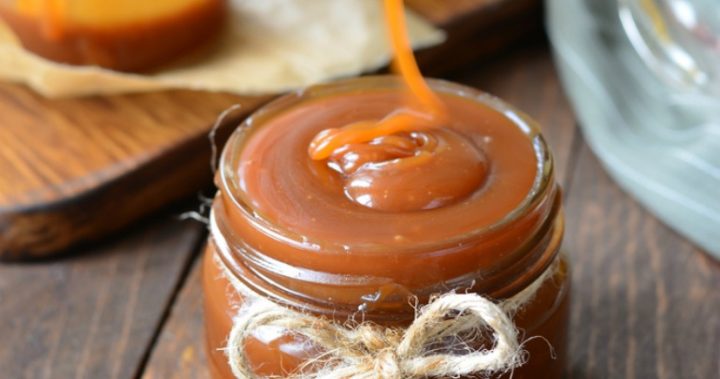 There aren't many ways to describe this homemade salted caramel sauce apart from "mouthwatering". Perhaps decadent, indulgent, or luxurious?
This can be used as a spread – imagine what it could add to a slice of toast! – or as a sauce for cakes, puddings, or use it on scones. It can even be stirred into your coffee to create an amazing caramel flavour in your afternoon latte. Eat it from the spoon if you must!
This delicious sauce is easy to make, and you can even package it up into pretty jars to give to family and friends as gifts. They'll love it!
Ingredients
¼ cup water
1 cup granulated sugar
⅔ cup heavy cream
3 tablespoons unsalted butter, chopped
1 teaspoon vanilla
1 teaspoon salt
Method
1. Heat water and sugar over a medium heat in a medium saucepan, stirring constantly until the sugar has fully dissolved.
2. Increase the heat and bring to the boil. Stop stirring and let the mixture boil for 5-12 minutes or until it turns golden-brown in colour.
3. Remove from the heat and gently whisk in the cream, continuing to stir until well combined.
4. Add butter and stir until it has melted completely, then add the vanilla and salt and stir until fully combined.
5. Pour sauce into a dish, then cover and refrigerate to cool completely.