Honey cheesecake slice with ginger and cinnamon hues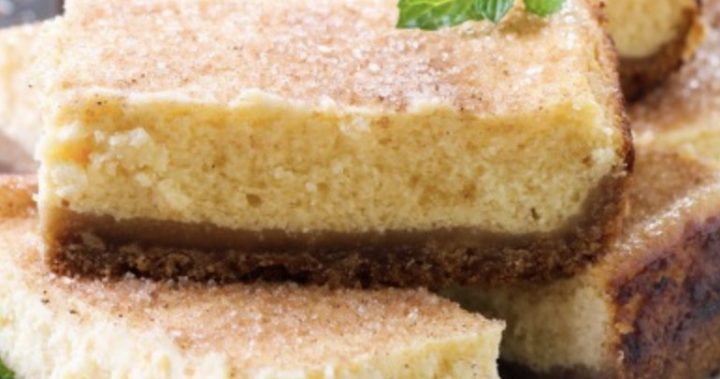 Light, creamy cheesecake and a beautiful subtle sweetness from the honey… This gorgeous cheesecake is a total winner! It's the perfect afternoon tea treat and is a cinch to make, too. Ginger and cinnamon bring a nice little hum of warmth to the flavour, while the cheesecake itself is so smooth and moorish. The recipe uses brown sugar instead of caster sugar too, so the flavour is even better than usual. Serve with a few fresh berries if you have them and a nice cuppa. Enjoy!
Ingredients
1 1/4 cups sweet biscuit crumbs
70g butter, melted
750g block cream cheese, softened
1/2 cup brown sugar
1/4 cup honey
1/2 teaspoon ground cinnamon
1/2 teaspoon ground ginger
2 eggs
Method
1.Combine biscuit crumbs and butter. Press into the base of a 21cm square pan; chill.
2. Beat cream cheese, sugar, honey and spices using an electric mixer until smooth. Beat in eggs, one at a time, until well combined. Pour mixture into prepared base and bake at 150°C for 45 minutes, until just wobbly in the centre. Allow to cool in oven with door ajar, then chill for 2 hours.
3. Serve topped with toffee and hazelnuts.
—————————————————–
If you'd like to see more recipes from Starts at 60, join our Starts at 60 Food Lovers Club. And if you have a recipe you'd like to share with the Starts at 60 community – we'd love to share it! Submit your article here