Easy and indulgent molten chocolate mug cake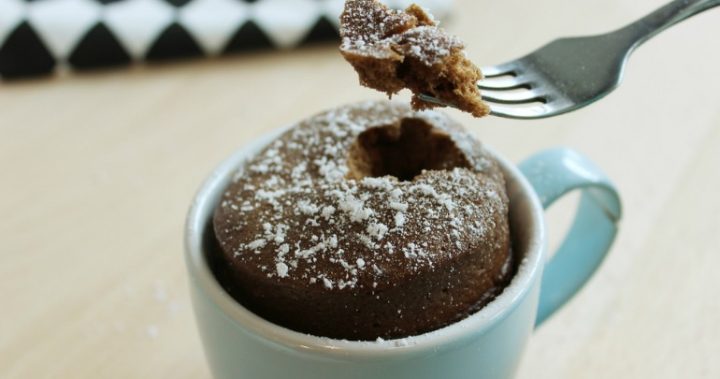 You know those times you're really craving something sweet, and could definitely go for some cake, but can't be bothered actually baking a full cake? That's where mug cakes come in to their own! Made in a mug, in the microwave, these treats are all the flavour with none of the effort – or washing up!
They're also great if you're cooking for only yourself, or just want a one-off dessert without being tempted to over-indulge. Give it a try on a cold night in with a favourite movie to watch. It beats a cup of hot chocolate hands down!
Ingredients
2 tablespoons butter, melted and cooled
1 egg
3 tablespoons heavy cream
3 tablespoons plain flour
4 tablespoons sugar
2 tablespoons cocoa powder
1/4 teaspoon vanilla extract
1 pinch of salt
3 tablespoons semi-sweet chocolate chips
Extra cream or vanilla ice cream to serve
Method
In a large coffee mug, combine butter, egg, and cream. Stir in flour and sugar, then add cocoa, vanilla, and salt and stir until just combined, then stir through chocolate chips.
Cook in microwave on high for two minutes, then set aside for 5-10 minutes to cool.
Add a scoop of ice cream or a dollop of cream (or spoil yourself with both!) and tuck in!