Delicious peanut butter cornflake biscuits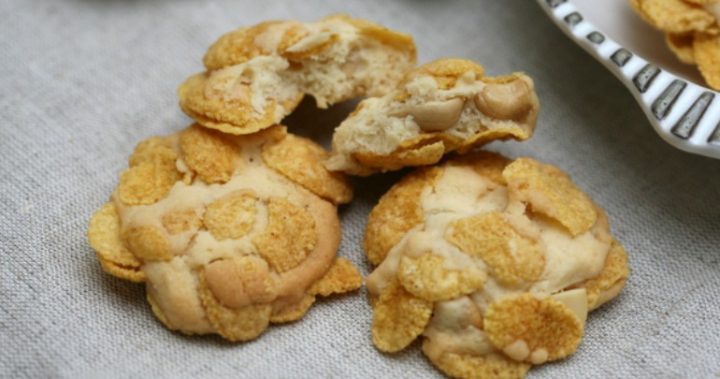 Who said this usually bland breakfast cereal had to be bland? It turns out there's more than one way to have the crunchy flakes, and this way might just be the best.
This super simple recipe is the perfect recipe to make with the grandkids helping. With only four ingredients of cornflakes, sugar, corn syrup, and peanut butter, and a three step guide to making them, they'll be ready to scoff in no time at all!
The best part is, they don't require baking – literally mix them, drop them, and let them se and they're ready. They're an absolutely delicious sweet treat that the kids (and you) will love, with plenty of protein provided from the peanut butter.
Ingredients
6 cups cornflakes
1 cup sugar
1 cup light corn syrup
1 cup creamy peanut butter
Method
Place cornflakes in a large mixing bowl and set aside.
Combine sugar and corn syrup in a saucepan and heat over medium heat. Stir until sugar has dissolved, then remove from head. Immediately add peanut butter and stir through.
Pour mixture over cornflakes and combine gently. Drop tablespoons of mixture onto a tray lined with baking paper, and allow to sit for 30 minutes to set. Store in an airtight container.