Delicious flourless orange cake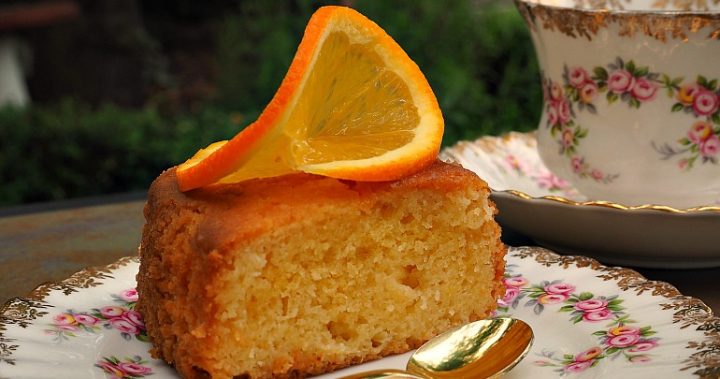 This simple recipe is the perfect afternoon tea treat and is also a great option for anyone who's allergic to gluten.
This yummy cake is a flavour sensation that will keep you going back for seconds. The cake is made up of sweet orange, a buttery base, and a citrus syrup, all melding together to create a fantastic summer flavour.
It's a lovely addition to the table during the holiday season and a perfect light treat for tea time. Enjoy!
Ingredients
Melted butter, to grease
2 oranges
3 eggs
215g (1 cup) caster sugar
300g (3 cups) almond meal
1 teaspoon gluten-free baking powder
Orange Syrup
1 orange
155g (3/4 cup) caster sugar
Method
Preheat oven to 170°C.
Grease a slice pan or a springform pan and line with baking paper—allowing the sides to overhang.
Place oranges in a saucepan filled with water and bring to the boil.
Boil the oranges on medium heat for 15 minutes.
Drain the oranges, fill the saucepan with cold water, return the oranges and boil them once again for another 15 minutes.
When boiled place blanche the oranges in cold water and chop into small pieces.
Once all the seeds are removed blend the oranges in a food processor until combined.
In a large bowl use an electric mixer to combine the sugar and eggs until smooth.
Fold in the orange, almond meal and baking powder until mixed.
Pour into your cake tin and bake for 1 hour.
Set aside to cool for 15 minutes and start making the orange syrup.
Remove the arrange rind from the orange and juice the orange.
Cook the rind in a saucepan of boiling water for 5 minutes.
Drain the rind in the sink.
Add the rind, orange juice and sugar back into the pan and cook for 2-3 minutes until thick and all the sugar is dissolved.
Pour the syrup over the top of the cake to serve.