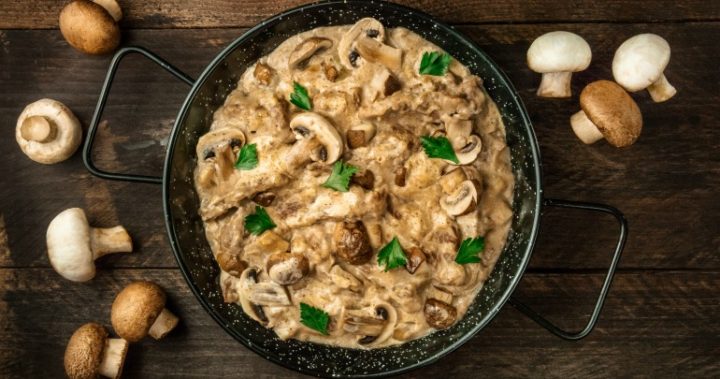 When it comes to comfort food, it doesn't get much more satisfying than a tasty beef stroganoff. Our simple recipe takes just 30 minutes from start to finish, so you won't have to wait too long to try this delicious winter warmer.
For an extra-filling meal, serve the beef stroganoff with a fresh loaf of crusty bread to soak up all of that sauce.
Ingredients
250g Barilla Fettuccine
1 tablespoon olive oil
600g beef rump steak, thinly sliced
20g butter
1 large brown onion, thinly sliced
2 garlic cloves, crushed
200g button mushrooms, thinly sliced
1 tablespoon paprika
1 cup sour cream
1/2 cup beef stock
1 tablespoon lemon juice
2 tablespoons finely chopped fresh chives
Method
1. Start by cooking fettuccine in a saucepan of boiling, salted water, until tender. Drain.
2. Meanwhile, heat oil in a large, deep frying pan over medium-high heat. Cook the beef in batches, until browned, and transfer to a bowl. Melt butter in pan, add onion and garlic, stirring for 5 minutes or until softened. Add mushrooms. Cook for 5 minutes or until mushrooms are tender.
3. Add paprika. Cook for 1 minute or until fragrant. Add sour cream and stock. Cook, stirring, over low heat for 2 minutes or until combined. Return beef to pan. Stir to combine. Stir in lemon juice.
4. Divide pasta between bowls. Spoon over stroganoff mixture. Sprinkle with chives. Serve.