Delicious sour cream, cheddar and chive scones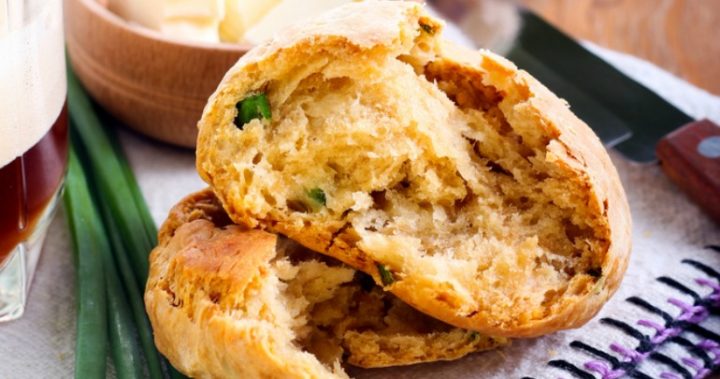 What makes a better lazy weekend afternoon tea treat than freshly baked scones? These delicious sour cream, cheddar and chive scones will be just heavenly with a good smear of butter and a big cup of tea or coffee, especially if you're lucky enough to get a bit of sunshine to enjoy it outside!
Perfect if you're having guests, and easy to make too. Your visitors will be super impressed when you dish out these beauties!
Ingredients
2 cups plain flour
1 tablespoon sugar
2 teaspoons baking powder
1/4 teaspoon baking soda
3/4 teaspoon salt
1/2 teaspoon ground black pepper
4 tablespoons butter, cold and grated
1/2 cup grated cheddar cheese
1/4 cup fresh chopped chives
1 cup buttermilk
1/2 cup sour cream
Method
Preheat oven to 22oC and line a baking tray with nonstick baking paper.
In a large bowl, combine flour, sugar, baking powder, baking soda, salt and pepper. Rub in grated butter until mixture is like coarse crumbs.
Add grated cheese and chives, stirring to combine. Mix in butter milk and sour cream until just combined – take care not to over-mix.
Roll out dough in a thick sheet and cut rounds using a scone cutter or a floured glass and arrange on tray.
Bake for 12-15 minutes or until golden-brown. Serve warm, with butter.