Grandpa loses $1 million on 'Wheel of Fortune' after incorrect answer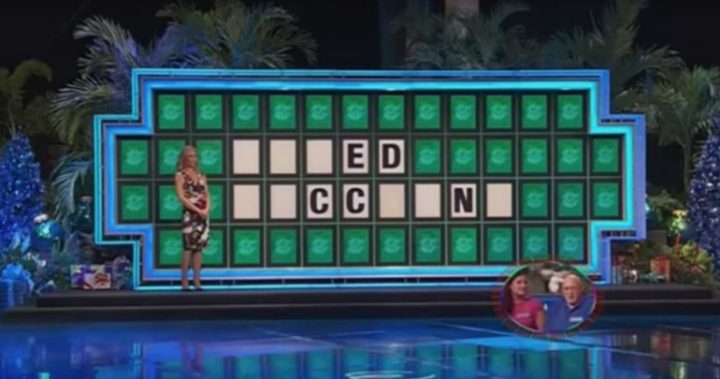 A grandpa in the United States has just missed out on winning $1 million on a quiz show after he incorrectly guessed an answer.
Frank and his granddaughter Laurel appeared on popular game show Wheel of Fortune and made it to a bonus round.
News.com.au reports that the pair were part of a special Grandparents' Week edition of the show.
As you'll probably be aware, the aim of the game is to guess the word on the screen, using as little letters as possible to guess the answer.
Read more: Funniest TV moment ever? Chase host loses it over 'inappropriate' name
Ad. Article continues below.
The letters E, N and C were turned over and the family thought they were easily able to identify the food or drink that was on the board.
With just ten seconds to guess, the pair came up with "fried zucchini".
Unfortunately, it was revealed that the word the host was actually looking for was baked zucchini.
What are the odds?
Ad. Article continues below.
Read more: A look back at the classic Aussie quiz show 'Great Temptation'
To make matters worse for Frank and Laurel, the host later revealed that they were actually playing for $U1 million (A$1,3 million).
Poor Frank nearly collapsed in shock and could be seen being comforted by his granddaughter when host Pat Sajack made the announcement.
The live studio audience were in complete disbelief and it looked as though Sajack didn't quite know what to do.
Thankfully, the pair didn't go home emptyhanded.
The host of the show presented them with a cool $US26,203, ($A34,627). While it's nothing to complain about, it's no one million.
Do you think he still should have won the $1million? Would you have been able to guess the answer?