Global dating show 'Take Me Out' to finally replace 'Perfect Match'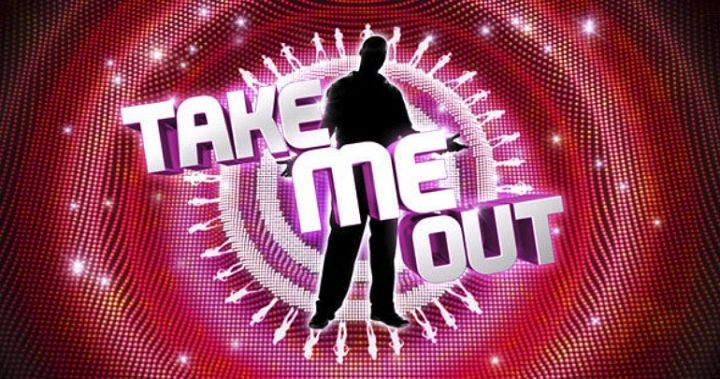 A hugely popular dating show is set to arrive on Australian screens, replacing fan favourite Perfect Match more than a decade after its last revival.
Take Me Out has shot to the top of TV ratings in the UK thanks to its unusual set up, hilarious one-liners and jaw-dropping love stories. Hosted by comedian Paddy McGuinness, it sees a male guest step up to choose between 30 women for a date on the romantic island of 'Fernando's'.
While many of the romances collapsed fairly soon, others have been huge success stories – with some couples even going on to marry.
Now, the show – which has also been a hit in everywhere from China, Denmark and Indonesia to Spain, the Netherlands, Belgium and Korea – will be aired on Channel 7.
As each man does his best to impress the ladies, they have a switch in front of them they can press to show their like or dislike. If their light is still on at the end of all the rounds, they're up for a date, with the man making the final decision between whoever is left.
Ad. Article continues below.
Of course, while some guests have had their pick, others have been let down without a date at all, with all the women turning off their lights. But they have to go drastically wrong for that to happen, and of course, it all adds to the comedy value.
Casting is open for anyone over the age of 18, with the UK's version announcing last year it would be making a special effort to welcome women over 50. 
While the show has a completely different set-up, it's likely to slot in nicely to the gap left by fan favourite Perfect Match. The aim of the game was for a guest to select a blind date from three other contestants of the opposite sex, "based on answers to questions posed to those three contestants". It shot to fame in the 1980s, before enjoying a very brief revival in 2002.
Ad. Article continues below.
Channel Seven's Director of Network Programming, Angus Ross, said: "Those first wonderful moments – when girl meets boy – are filled with laughter and awkwardness. We take that fantastic first chat, give it the big shiny floor treatment and settle back for the fun."
Meanwhile, FremantleMedia Australia's Director of Programming, Jonathon Summerhayes, added: "Take Me Out is like holding a mirror up to the modern dating scene; it is certainly the most relatable of the shows in its genre. We are thrilled to be partnering with Seven on this daring, hilarious program. It's set to have everyone talking and laughing."
If you are looking for love, you can apply on the official website here.
Were you a fan of Perfect Match? What is your favourite dating show?