Ex-PM Tony Abbott's daughter announces plans for reality TV stardom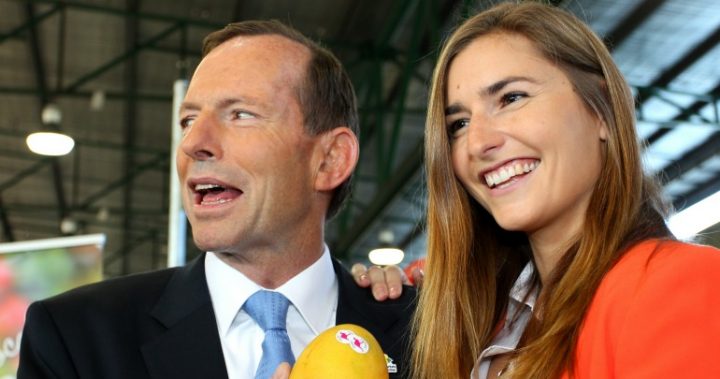 If former prime minister Tony Abbott doesn't like the idea of same-sex marriage even if it benefits his own sister, we're not sure how he's going to react when he discovers his daughter's new plans.
In a recent article, The Daily Mail revealed that Frances Abbott had announced her plans to audition for one of the most controversial reality TV shows in Australia. 
The 26-year-old, who came out in support of marriage equality last month, declared that she was auditioning for the 2018 series of The Bachelorette.
That's one way to stick it to your dad.
Read more: Frances Abbott has taken a leap in support of marriage equality
Ad. Article continues below.
As you probably recall, her father has been one of the more vocal faces behind the "No" Campaign, explaining that he values the traditional ways of marriage. So it no doubt caused a stir in the Abbott household when Frances came out in support of same-sex marriage. 
For those not up to speed, The Bachelorette is a show that sees around 18 single men living in an extravagant mansion together, fighting for the love of a lonely singleton.
The men compete in weekly challenges to win dates with the Bachelorette, who ultimately decides which guy she wants to spend the rest of her life with.
Ad. Article continues below.
The show's original format, The Bachelor, sees the roles reversed, with 22 women competing for the love of a man.
Dating sure has changed since we were younger.
The current series stars Australian pop star Sophie Monk, who you may recognise as the winner of a recent series of The Celebrity Apprentice.
In a video that has since been deleted, Frances suggested she was signing up to the show.
"Hi guys, my name is Fran and I'm super excited to be auditioning for The Bachelorette 2018," she revealed to her Instagram followers.
Ad. Article continues below.
We think Frances' suitors meeting the parents would certainly make for some interesting television.
Going one step further to distance herself from her controversial father, Frances is also bodybuilder. She recently competed in two major championships and regularly flashes her flesh in racy Instagram photos.
Frances later retracted her statement, explaining to The Daily Mail that she didn't think she would make a good candidate for The Bachelorette: "Currently I do not have time to watch TV, nor do I have time to find a boyfriend."
We wonder whether Tony gave her a stern talking to or if she's got her eye on another reality show.
Would you be happy with your kids or grandkids appearing on The Bachelorette?