Ellen DeGeneres tweets a teen snap, and she's totally unrecognisable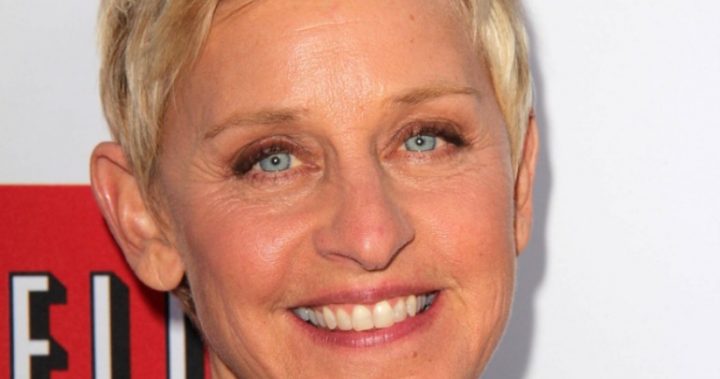 Not many of us would willingly share a snap of ourselves in our awkward teenage years, but Ellen DeGeneres had good reason to show off one of hers.
The US comedian, 59, tweeted a photograph of herself looking near-unrecognisable at the age of 15, in celebration of the 15th season of her hit talk show Ellen. 
The show is one of the top three daytime talk shows in the US, with more than four million viewers for each episode. As tv-release-dates.com points out, DeGeneres also posts her show on YouTube, where it's one of the most subscribed channels. 
In honor of Season 15, here's a photo of me when I was about 15. Now I wanna see yours. Tweet a photo from when you were 15 with #ellen15 pic.twitter.com/Yk3MKkpqom

— Ellen DeGeneres (@TheEllenShow) August 29, 2017
Ad. Article continues below.
"It is well-loved critically by viewers and critics as well, with a  strong 7.3 among audiences in IMBD," the site notes, putting the rating in perspective by noting that even Oprah Winfrey's eponymous show scored just a 5-rating.
Plenty of fans responded to DeGeneres' request by tweeting photographs of themselves at the age of 15, complete with big prom dresses, thick glasses, and bad perms. Amazingly, at least a couple of male viewers actually looked like the comedian herself. 
when i was 15, i looked like @TheEllenShow when she was 15 #ellen15 pic.twitter.com/ybEQV78f2e

— M. Pennington (@BronzeLongsword) August 29, 2017
Oh my God. HERE is my chance. @TheEllenShow look at this. We were TWINS at 15. #Ellen15 pic.twitter.com/ShRNxTinqX

— Chris Brown (@ChrisBrown239) August 29, 2017
Ad. Article continues below.
Degeneres, meanwhile, promised plenty of celebrity action on the upcoming season, with appearances by Miley Cyrus, Mark Wahlberg, Will Ferrell, Halle Berry, Reese Witherspoon and more. The new season of Ellen starts next Tuesday in the US.
What did you look like at 15? Have you ever shown anyone outside your family the photos?