This gritty stage version of George Orwell's 1984 is unmissable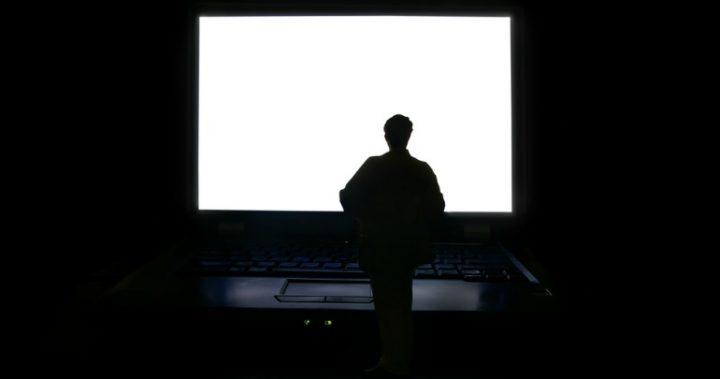 When George Orwell's 1984 novel about a dystopian future controlled by the ubiquitous Big Brother was first published in 1949, it was the stuff of nightmares.
Just about the time we boomers were coming into this world, here was an author predicting that our lives in 1984 would be vastly different.
The book imagined a world where your every was known to the state; worse still your life depended on those thoughts being politically correct.
Anyone who expressed a contrary opinion could be subject to a kangaroo court.
Do you remember reading, studying, and discussing this thought provoking novel?
Ad. Article continues below.
When the year 1984 did come along, it seemed Orwell's predictions had been heeded – but the world wasn't the dark place he had envisaged.
It was hard to be depressed at the state of things when the shoulder pads were huge, heels (and hair) were high and greed was "good".
It was with these reflections in mind that I trotted along to the Queensland Performing Arts Centre's production of 1984 played out on the stage.
Adapted for the theatre by Robert Icke and Duncan Macmillan, 1984 was first performed in 2013 at the Nottingham Playhouse.
Currently touring Australia, it turned out to be an awesome theatre experience (despite the cold winter night!).
Ad. Article continues below.
And while the play itself was gritty and challenging to watch at times – without doubt this is the best ensemble cast I have seen on stage for a long time.
Tom Conroy was excellent as Winston, the main protagonist, while Terence Crawford's interpretation of O'Brien was a mix of kindly and terrifying in equal parts.
Each actor brought their character seemingly to life, and at times, their break from traditional stage blocking added to the overall effect.
For example, at times, the actors had their backs to the audience but this was a fantastic visual example of the "newspeak" so prominent in the book.
Visually, the design is sparse but ironically, claustrophobic — it immediately set the tone of what's to come.
Ad. Article continues below.
At first it seemed there was a noise in the sound system, but this noise was part of a challenging but distinctly unique and effective sound design.
Lighting and video effects were used to enhance without overtaking the actors – striking a perfect balance.
1984 plays Brisbane's QPAC until June 18 before it heads to Sydney until July 22 with Canberra and Perth seasons to follow.
Do you remember reading 1984? Did it scare you?