Pop classic that's lasted 55 years hits another big milestone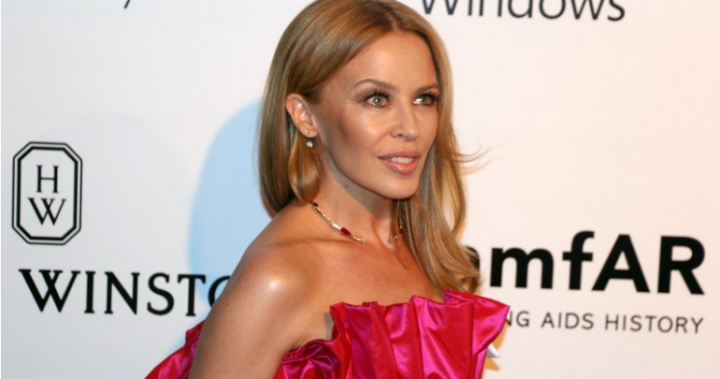 We all know that time flies, particularly as you get older, but it's hard to believe that it's 30 years since a fresh-faced Aussie soapie star called Kylie Minogue set the pop music scene alight with her take on the classic 'The Loco-Motion'.
Yet 30 years it is indeed since her cover version of the disco classic was released in Australia, as the singer herself pointed out on Instagram this weekend, celebrating with a throwback post of the the original album cover.
"What a journey it has been since then and here I am once again recording music," Minogue wrote on the post. "If I was to tell girl in these photos what was to come, how much she would love and become part of the industry, the lessons she would learn, who she would meet, the experiences she would have along the way and, and …… well, how could I even put that into words."
Ad. Article continues below.
'The Loco-Motion' was written by Carole King and Gerry Goffin in 1962 and and recorded by Little Eva – as Eva Boyd, who had been King's babysitter, was known – that year, then again by Grand Funk Railroad in 1974, and King herself in 1980, but Minogue introduced it to a whole new set of fans when she covered it in 1987 at the age of 19.
Minogue's version, complete with a music video shot at Essendon Airport and the ABC studios in Melbourne, reached the Top 5 in the UK and U, as well as remaining at Number 1 in Australia for seven weeks.
The only change she made to the lyrics was to swap American-style 'railroad' for the more Aussie 'railway'.
Ad. Article continues below.
Unlike the look of the album, however, Minogue herself appears to have barely aged in the past 30 years, also posting photographs of herself this weekend at a recording studio in Nashville with producer Nathan Chapman, who's well known for his work with mega-pop star Taylor Swift.
If her Instagram's to be believed, her methods haven't changed that much either. The singer posted a picture of an old-skool casette recorder and 90-minute tape that she was working with in Chapman's studio.
Can you remember Kylie Minogue's version of 'The Loco-Motion' being released? Did you prefer hers or the earlier ones?