Olivia de Havilland's feud over Susan Sarandon TV show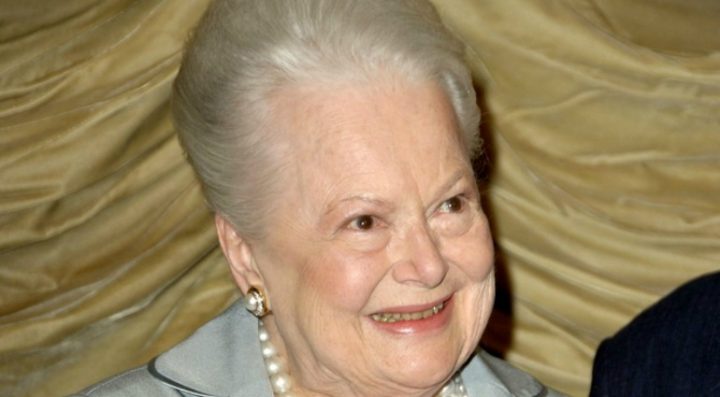 She may be turning 101 today but that hasn't stopped Olivia de Havilland from heading to the courts.
The Oscar-winner is reported to be so upset at being portrayed in the television show Feud as a "petty gossip' she is suing the makers of it.
She filed the lawsuit against FX Networks and producer Ryan Murphy, saying the show's characterisation of her damaged her "professional reputation for integrity, honesty, generosity, self-sacrifice and dignity".
She is asking a jury to consider the emotional distress caused by the show, as well as potential financial losses and the profits made from using her identity.
Ad. Article continues below.
Feud, starring Jessica Lange and Susan Sarandon, is about the Hollywood screen legends Joan Crawford and Bette Davis, but features famous 'characters' such as Agnes Moorhead and gossip columnist Hedda Hopper.
Catherine Zita-Jones played the role of Olivia in six episodes in the show.
Birthday girl de Havilland played Maid Marian in the 1938 version of The Adventures of Robin Hood with Errol Flynn as well as cousin Melanie Hamilton in Gone with the Wind. She won her first Academy Award for To Each His Own in 1946. Her second was for The Heiress in 1949.
Ad. Article continues below.
She also starred in some television series, including Roots and North and South, and even an episode of The Love Boat.
Feud can be seen on Foxtel in Australia.
Have you watched the show? Do you agree with her point of view about her character?