Noni Hazlehurst is calling for a 'good news' channel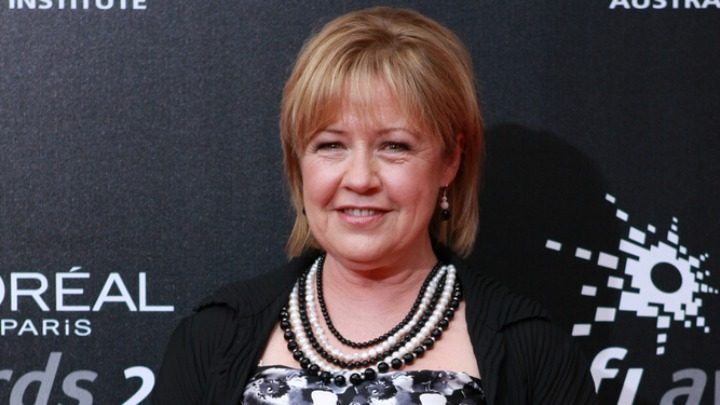 Noni Hazlehurst is backing up her call for a TV channel solely devoted to producing good news stories after her epic Logies speech went viral around the world.
The actress was inducted into the Logies Hall of Fame at the awards show last week and used her chance on stage to call out media outlets for constantly reporting on bad news and ignoring all the good in the world.
Her speech was met with applause and a rush of support by people who said they are sick of news outlets dramatising stories and focussing on 'bad news'.
"It seems to have touched a chord, particularly amongst parents," she told Fairfax.
"There's been an overwhelming response from many people here and overseas. I think it's something that a lot of other people feel the need for as well."
Ad. Article continues below.
Some people branded her speech as an attack on television, but Noni says that is not the case at all.
"Those responses exemplify what I'm talking about, looking for conflict where there is none, because that's the zeitgeist – feed them ruin."
The actress says she'd love to see a channel that talked about positive community stories and tales about people doing good in the world.
In her Logies speech, she said she feared people were "growing cold" due to the kind of stories that are constantly shoved in our faces on the nightly news.
"With the explosion of technology and the proliferation of screens, we can't escape exposure to bad news and violent images, they're everywhere.
Ad. Article continues below.
"We're all living under a heavy and constant cloud of negativity … I think it's because we're surrounded by bad news and examples of our basest human behaviour. I fear that our hearts are growing cold.
"I'd love a channel that features nothing but stories that inspire us and reassure us, and our children, that there are good things happening and good people in the world. At the very least, a show … that counters bad news with good, encourages optimism not pessimism, that restores our empathy and love for our fellow human beings and the Earth, that redefines reality, that heals our hearts. And by the way, I'm available."
With the world in such a state of turmoil these days many people say they would love to see Noni's idea brought to life to feed some positivity back into our lives.
What do you think about Noni's idea?
Do you think there is too much negative news out there? Would you like to see more good news stories?