Media icon Ita Buttrose reveals her wardrobe and make-up essentials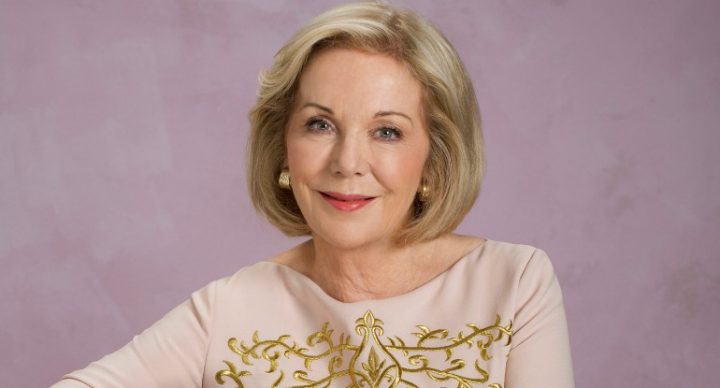 When it comes to Aussie style icons, you can't go past Ita Buttrose. The Studio 10 television personality was not only the founder of Cleo magazine, and spent time as editor of Australian Women's Weekly, she's currently a face of the Priceline Pharmacy campaign, Beauty of You, which celebrates the uniqueness of Australian women. 
The 75-year-old shared her fashion and beauty tips, as well as why her kids are her greatest achievement, with Starts at 60.
How have your feelings of confidence changed over the years? What do you remember from your teenage years, through parenthood, and now as a grandmother? Have you noticed a change in attitude from others as well?
As the years go by you get a better understanding of yourself, you grow in confidence and hopefully – wisdom. As a teenager I was eager to start working and get on with life. I still remember the excitement of my first pay packet. Although my first job as a copygirl on The Australian Women's Weekly meant that I ran messages, collected lunches, and made coffee and tea for 40 people morning and afternoons I was excited to be on my way to becoming a journalist, a decision I made when I was 11 and one that I have never regretted. Journalism has given me a wonderful career and opened all sorts of doors for me. 
I love being a mother and consider my two children my greatest achievement. They have given me so much happiness. They still do. We had some great school holidays together and did a lot of travelling, both in Australia and overseas. We had great fun going too stage shows on London's West End and New York's Broadway. We have shared many memories and often reminisce. Being a grandmother is everything I was told it would be. Joyous! I have five grandchildren ranging in age from four to nine. They keep me fit especially as one of their favourite games is "monsters". Only trouble is I always have to be the monster which means I spend my time chasing after them!
Ad. Article continues below.
You're known for your immaculate personal presentation. What is your secret to maintaining such a polished look amid a very busy life? Do you have some style advice to pass on to others?
Because journalism is such an unpredictable progression, I have always believed in being prepared for any eventuality. My style is classic. I opt for clothes that don't crush. I always wear clean and polished shoes (my father drummed the importance of that into me when I was growing up). I manicure my nails once a week; I also moisturise them daily and try to remember to use sunscreen on them when I am going walking. Well-kept hands are essential asset for looking well groomed.
What are five essential items in your wardrobe?
Black skirt
Black top such as cami, t-shirt or blouse
Black pants
Black dress
Black blazer
Ad. Article continues below.
You can't go wrong with black. It takes you everywhere, morning, noon and night. You can add colour with scarves and blouses and glamour with jewellery, as much or as little as you want.
Has your style changed with age? Do you feel retailers cater well to mature women?
My style has been pretty consistent over the years. That's not to say I didn't have a couple of disasters when I was younger. For instance I love the look of lace but it doesn't flatter me at all. Nonetheless, in my twenties and thirties I would buy what I thought were fabulous lace creations, only to be disappointed when I took a really good look at myself wearing them.
No, I don't think retailers cater well enough for mature women especially in after-five wear.  I think retailers miss the boat completely and consequently are missing out on a lot of patronage and money. Older women don't want plunging necklines, sleeveless dresses and tops or skimpy hemlines. They don't want drab colours either.
Ad. Article continues below.
Underwear, nightgowns and pyjamas could all do with a touch of pizzazz too.
What are the five things you couldn't live without in your beauty kit? How has that changed over the years?
Mascara, blush, moisturiser, foundation, deodorant. It has not changed.
To be continued.
Which of Ita Buttrose tips resonates with you the most?