Your morning heart-starter: The maths quiz that has everyone stumped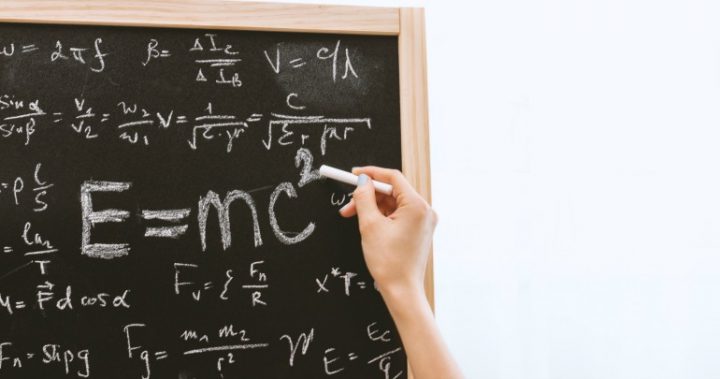 Every morning we'll bring you something to challenge your brain, exercise your memory or give you a laugh!
Test your brain power with this brain-teaser:
If you thought you were a maths genius, try figuring out this quiz that was assigned to a seven-year-old grade two student.
The girl's mother, Angie Werner, took to Facebook with the puzzling question.
It reads: "There are 49 dogs signed up to compete in the dog show. There are 36 more small dogs than large dogs signed up to compete. How many small dogs are signed up to compete?"
Ad. Article continues below.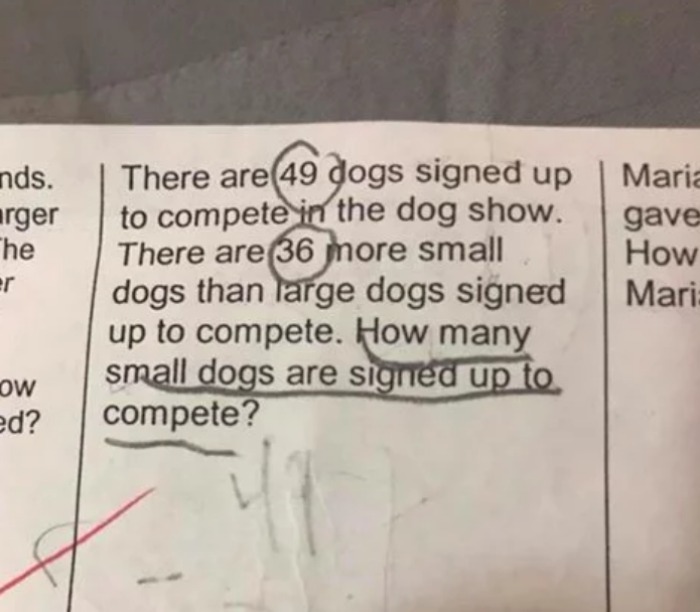 Many people believe that the answer is found by subtracting the 36 small dogs from the total number of dogs. This results in thirteen large dogs and 36 small dogs. However, that answer is apparently wrong.
Can you figure the answer out? We'll post the answer and how to get to the answer later today. Give us your answers in the comments below.
Too easy for you? Check out our free games, crosswords and trivia tests here. They're updated every day!