Disgraced Rolf Harris has 'fresh evidence' that proves his innocence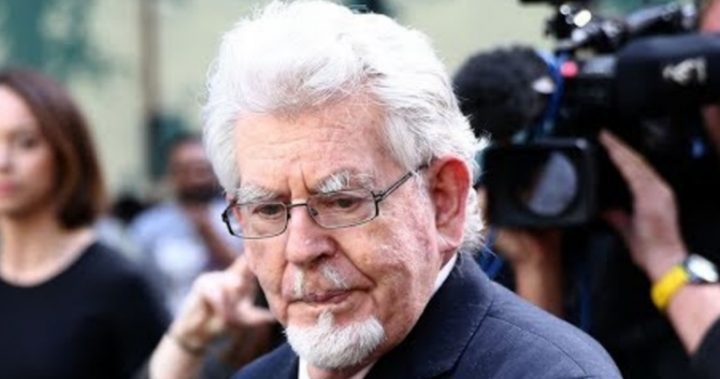 He was one of Australia's best loved entertainers but everything changed when Rolf Harris was accused of multiple cases of indecent assault.
The TV personality spent three years behind bars but was released from prison in May.
The 87-year-old was originally convicted back in 2014, but suggests he has new evidence that will prove that he's innocent.
He was in court yesterday to try and get his convictions overturned.
According to The Sun, the TV personality had hired his own investigators to find witnesses that he believed proved his innocence.
Ad. Article continues below.
One of those was a father of a young girl who claimed she was groped by Harris at a community centre in the UK city of Portsmouth when she was younger.
Harris was found guilty of groping the then eight-year-old girl, making it one of 12 indecent assaults that he was eventually convicted for.
Read more: Verdict handed down in Rolf Harris case
The father insisted that the assault could never have taken place because he wouldn't have let his young daughter attend an event like that in the first place.
Furthermore, two ex-cops who were at the centre are convinced that the 'Tie Me Kangaroo Down, Sport' singer was never at the centre, so couldn't have assaulted the young girl.
Ad. Article continues below.
At yesterday's trial, Harris' defence barrister Stephen Vullo QC went as far as to say the jury's minds were poisoned: "The problem comes when there is a drop of poison on the charge and the jury did not know that to be the case."
Still, prosecutor Jonathan Rees QC believed that even if Harris is found innocent of this particular assault, there is too much evidence to suggest that Harris is guilty of his other charges.
The actor was present at the Court of Appeal for the second day of his hearing and looked frail.
He had previously explained that he wanted to spend his final years in peace and care for his sick wife.
The entertainer will now need to wait for his appeal decision.
Do you think Rolf Harris will be cleared of his charges. Does the new evidence prove he was innocent all along?