Deborah Harry rocks London stage in strange outfit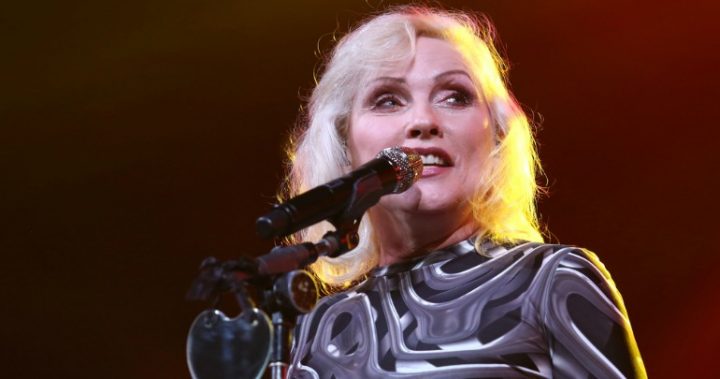 You might have once thought Deborah Harry was the bees knees, back in her big hit Blondie days.
Bees knees is kind of what it looks like she was wearing on her head, while performing at the British Summer Time Festival in Hyde Park on Friday in London, England.
The singer who turned 72 yesterday rocked the festival wearing the strange ensemble, if not bees knees then certainly bee-like.
Read more: Deborah Harry and Cyndi Lauper tackle ageism.
Ad. Article continues below.
The singer, who had big hits back in the day, such as Call Me, Tide is High and Rapture, is still rockin it, but it seems not necessarily with those songs. While heading of on tour recently she told Nylon magazine what fans might expect instead.
"I'm just going to get up there at the beginning of the show and say: 'No tears. You're not going to hear The Tide Is High.' You're not going to hear this one; you're not going to hear that one," Deborah Harry said. With so many songs to her name she said it was too hard to do all the same hits all the time.
Blondie wasn't the only big name to be performing at the British Summer Time Festival. Also taking to the stage were Phil Collins, who has recovered from a recent fall, and Tom Petty and the Heartbreakers, supported by Stevie Nicks. 
What song would you love to hear Deborah Harry sing?