Pancakes from around the world are Flipping Good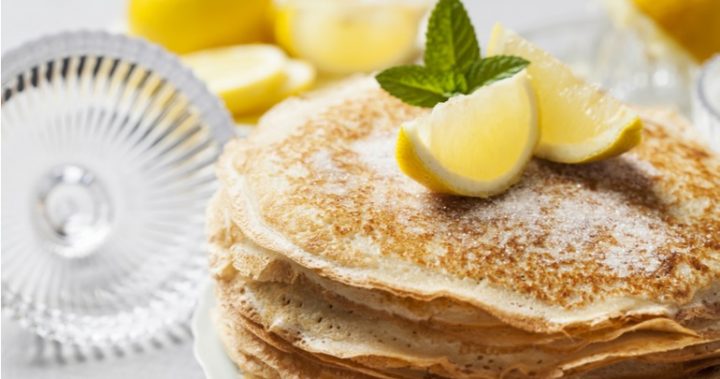 If you thought pancakes were limited to the tried and true recipes handed down through the generations, or like me, and I can hear the collective groan from here, a convenient, ready mix version on the supermarket shelves. Well, are you in for a treat.
Flipping Good by Sudi Pigott takes us on a pancake journey of the world. As the introduction explains "Who says pancakes should only be eaten with lemon and sugar? There is a world beyond for the gastronomically curious."
Well, I was intrigued and yes, curious. Inside the pages, I discovered Pancakes unlike any I had heard of before and from all corners of the globe.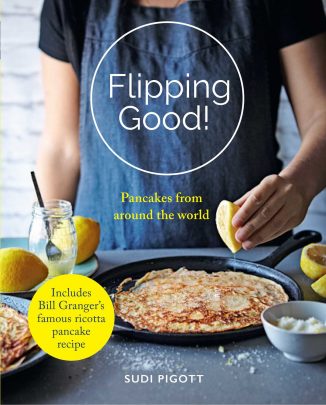 There are Scottish Oat Pancakes, Irish Boxty, Socca, Crespelle, Aebleskiver as well as the comforting Fluffiest-Ever American Pancakes to name just a few. It was all a little exciting.
The introduction gave me all the hints and techniques I needed to make successful and mouth-watering pancakes. Clear and easy instructions were there to help my pancake making experience stress free with delicious results. How to headings in bold type taught me how to whisk, how and why to rest the batter, flipping techniques and the importance of using the correct pan and utensils. All very helpful. The photography, very striking, showed me how the finished product should look and was a great guide as to how successful I was being with my foray into the pancake unknown.
I attempted the somewhat ambitious Cong You Bing a delicacy from northern China. I had great fun making the dough but I did find it very time-consuming. Though that was probably due to the resting time, which, had I read the instructions properly would have realised. I have been known to be a touch impatient. Perhaps I should have started with the Fluffy pancakes.
Still, the outcome with the sauce (spicy) was delicious and I felt very accomplished and clever.
The recipes within this unusual cookbook are diverse, with some ingredients I have never heard of before such as chickpea flour or quinoa flour but if you're adventurous and love a good pancake this cook book is for you….and it is Flipping Good.
Flipping Good, by Sudi Pigott is available from Dymocks. Click here for details.