Make everyday meals fabulous with tips from Julie Goodwin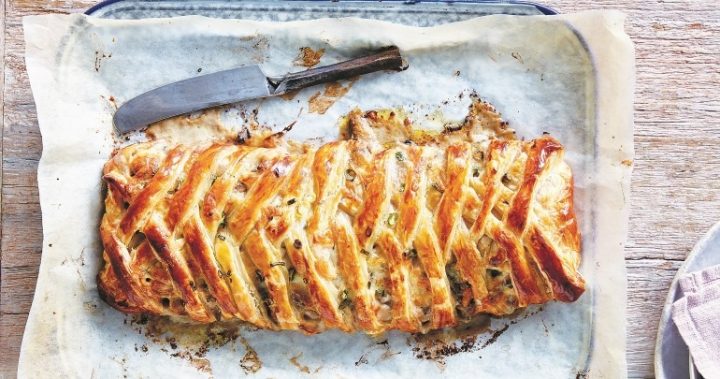 I remember watching Julie Goodwin in the inaugural season of MasterChef Australia in 2009 as she cooked her way to victory.
Here was a Central Coast housewife taking on the world, and we loved her.
Eight years later she has produced a new cookbook, the most recent in a line of cookbooks, called Julie Goodwin's Essential Cookbook. I must say, I have a certain weakness for cookbooks that actually help me cook meals within a budget and with ingredients readily available. I have not been disappointed here.
Julie has compiled over 300 recipes from her own collection of go-to recipes with section titles ranging from eggs, meat, poultry to of course delicious desserts and even the art of preserving.
There is so much cookery wealth here. Turning the pages, I find myself amongst such delights as Vietnamese Chicken Po, simple roast pumpkin soup, pizza scrolls and Veggie Lasagne to name just a few.
Each section is colour coded for easy access and begins with helpful hints and instructions to help you get the most out of the recipe and your cooking experience. From how to make perfect poached eggs to all the myriad of ways you can cook a chicken, of which there are apparently many. The recipes themselves are easy to follow, set out in basic steps with the ingredients highlighted in the colour code of the section, which I found very useful in my preparation.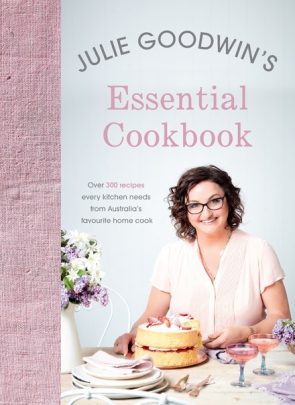 I decided to be very adventurous and try the Chicken and Cheese Strudel on page 76. I was amazed how simple it was to dazzle my family and friends producing a visually spectacular and equally delicious meal. I felt very accomplished and almost chef-like. The finished product even looked just like the picture. Impressive.
There are of course some fancier type recipes, for those special occasions (at least in our household) but with the guidance of Julie, I believe even I, culinary challenged as I am, could bring a masterpiece to the table.
This is a cookbook that I believe should be a regular go-to. I have so many cookbooks stashed, hidden away in the pantry, but this one is on my recipe stand ready for action.
Julie Goodwin's Essential Cookbook is available from the publisher Hachette Australia. Full details here