Celebrate Valentine's Day with a poignant outback romance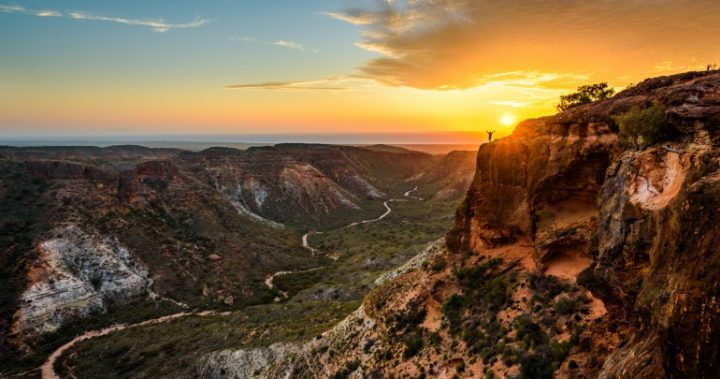 The tragedy of a first-time mother being hit by a drunken driver, then dying in a major Sydney hospital leaving her newborn motherless, is the catalyst for a young doctor to return to her roots in the NSW countryside in The Red Dirt Road, by Alissa Callen.
Dr Fliss Knight carries the nightmare of that night with her wherever she goes. Thankfully, her younger sister, Cressida, offers some much-needed support and company on her frequent visits to the rundown farm Fliss now calls home. And then along comes a ruggedly good-looking stranger into her midst – an old friend of Cressy's fiancé.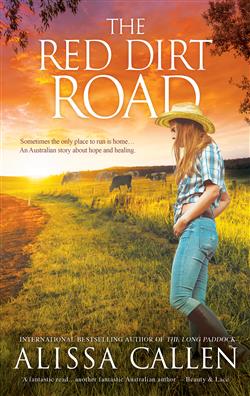 Hewitt is an Aussie cowboy who also comes to live in this unexpected sanctuary in the back of beyond. Coping with a recent major injury to his shoulder, he is also running away from his own set of demons after his twin brother died in a rodeo accident that he feels responsible for. Both of these newcomers, now close neighbours, sense the other one is dealing with a major hurt of some kind. This makes them wary around each other right from the outset, and an unwanted and closely guarded attraction on both sides makes life that much harder. This duo of emotions only increases as they settle into their new shared home although, much to their relief, Hewitt's new abode is the disused bluestone stable a few metres away rather than bunking down in the old farmhouse with Fliss. At least this gives them some respite from all those hidden glances and unexpected stirrings deep in the battered chambers of their souls.
Ad. Article continues below.
Add a stray border collie with a gentle nature and a new litter of six adorable pups and you have the perfect scenario for the barriers to come down, especially when Hewitt's gentle nature comes to the fore. No longer the wary stranger with a host of secrets and a grieving spirit, Fliss gets to witness the kindness and gentleness residing in his heart as he tends their new charges. His ministrations make all of them feel safe. And the same occurs for Hewitt as he watches this battle-weary doctor bring her skills and bedside manner to the fore in a bare cold barn.
Then out of the blue comes the biggest blow of all when the sisters stumble on an unmistakable truth that has them questioning their very roots. A search of DNA databases only brings frustration and questions as to Fliss's heritage.
Adding more drama to their lives, when torrential rains hit and the roads get bogged, that deep-seated determination comes to the fore. All of Fliss' earlier fears need to be put aside when another tiny baby decides to arrive early, this time at the height of a thunderstorm, but having Hewitt's steady influence and faith in her abilities is exactly the confidence she needs to deliver the wee mite safely.
Not much later when a rogue horse runs amok in a sodden field leaving Fliss out for the count on the ground with a large gash on her head, Hewitt has to relive that recent horror riding accident all over again. This sets in motion a series of events that could ruin their newly revealed feelings and provides the perfect storm for Hewitt to once again erect barriers around his heart.
Add into the mix dog-knappers on the hunt for purebred working dogs, the town's gossip/matchmaker determined to find a man for her daughter, along with two young people trying to come to terms with trusting themselves again, this makes for a darn good read. The inner country girl in me thoroughly enjoyed this poignant outback love story.
The Red Dirt Road, by Alissa Callen, is available in either printed or digital editions from the publisher HQ Fiction – click here for details