This is the coolest bagpiping you're ever likely to hear. Really!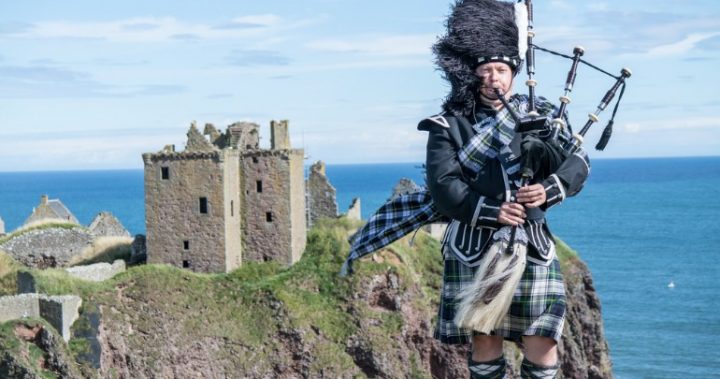 Music from the bagpipes can be evocative and moving, or remind you of a fabulous holiday to see the Royal Edinburgh Military Tattoo.
But 'cool' is not a word you'd often imagine being used to describe the unique sound the instruments create. Yet a video of an amazing bagpipe band is still getting plenty of attention social media two years after it was first posted, because the Moscow & District Pipe Band are actually very cool.
The band, which calls itself the first professional pipe band in Russia, does an amazing medley of three rock favourites – Kiss's 'I Was Made for Loving You', Europe's 'The Final Countdown', and ACDC's 'Thunderstruck' – that delights pretty much everyone who hears it.
The band explains on its Facebook site that although pipe music is an essential part of any solemn ceremony in many countries, Scottish bagpipes had become so popular that other nationalities were tempted to take them up and blend them with other music.
Ad. Article continues below.
"We are the first band who does it in Russia!," the Facebook page says. 
Rock is not all the Moscow & District Pipe Band play – they also turn their pipes to Dire Straits' 'Money for Nothing', musical number 'Jesus Christ Superstar', and others.
The band's video has received well over a million views on YouTube in various guises, with viewers calling their work "epic" and "awesome" and asking them to come on tour outside Russia.
For the record, the band also plays traditional highland bagpipe music to a high level of skill, according to critics.
Do you like the sound of the bagpipes? Would you go to see this band?