David Bowie's '70s sex life was even wilder than we thought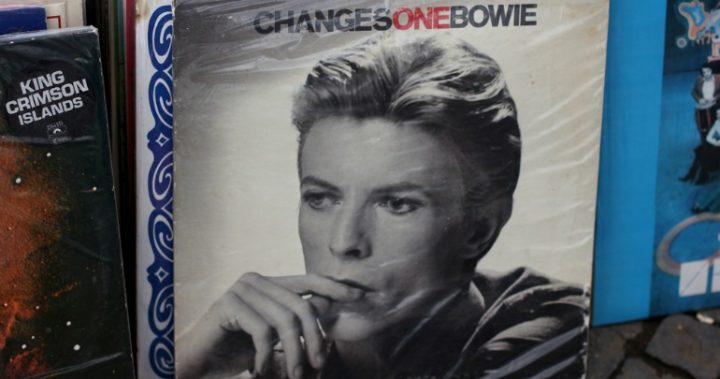 Everyone knows late rock star David Bowie lived a colourful life, but it was even more outlandish than is commonly though, if a new book on the music legend is right.
David Bowie: A Life, by the well-known British GQ editor Dylan Jones, is based on more than 180 interviews with Bowies, friends, lovers and collaborators, many of whom have spoken for the first time. It's due to be released on September 12, but the Daily Mail has already published some eye-opening excerpts that claim the musician suffered a sex addiction that drove him to attend orgies, was fixated by Nazi movies, and took so much cocaine that he had to have his nose rebuilt.
According to the Daily Mail's saucy report, Bowie was unperturbed by the age of whomever he took to bed – the new book records Bowie's relationship with British singer Dana Gillespie, which happened when Gillespie was just 13 or 14. Another groupie recalls losing her virginity to him at just the age of 15. 
Later, the London house he shared with the-wife Angela Barnett had fur-covered bed in the living room that was designed for group sex.
"David was magnetic," business manager Tony Zanetta told Jones. "He had charisma and was more seductive than sexy."
Ad. Article continues below.
The singer also had a raging coke addiction in the 1070s that caused him to have his nose rebuilt, American singer Jayne Country revealed.
"He had to have cartilage removed from one part of his body and put in his nose because the coke had eaten his nose cartilage away," she told Jones.
His drug-taking caused him to develop a fascination with Adolf Hitler, musician Glenn Hughes said, describing how Bowie "would just watch reels and reels of film about the Nazis" while in a cocaine 'trance'.
But Bowie binned his hedonistic lifestyle when he met then-supermodel Iman, who he married in 1992. The couple had been married for 24 years when Bowie died on January 10, 2016, having secretly fought liver cancer for the two years previous. He was 69.
Were you a David Bowie fan? Will you read the book?