A fresh 'Murphy Brown' revival is bringing Candice Bergen back to TV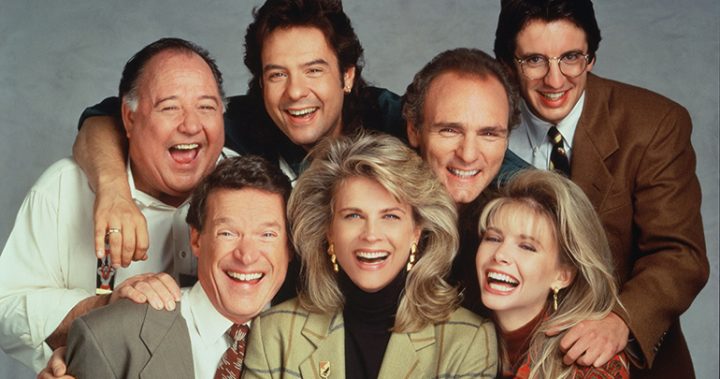 Murphy Brown is returning to CBS in the United States, and hopefully Channel 10 in Australia given they are the new owners. Twenty or more years after it finished, the award-winning series has announced 13 episodes have been ordered and leading lady, Candice Bergen will be back, witty as ever. Bergen will reprise the well-loved role as a broadcast journalist that she was so well-known for according to Deadline. And the series's original creator, Diane English is behind it.  
The show, which was a part of many of our lives, aired from 1988-1998, and enjoyed three golden globes and 18 Emmy awards and five best lead comedy actress statuettes for Bergen.  It's humour took on the politics of the day, and really had some fun with it, led by Bergen as a TV anchor and investigative journalist.  
The new owners of Channel 10 in Australia, CBS are behind the revival of the hit TV show. According to Deadline, the multi-camera revival will come on the 30th anniversary of the original series.  The show was known for its political satire and for reflecting current events, regularly weaving in real-life political headlines. It famously was referenced by Vice President Dan Quayle in a speech during the 1992 presidential campaign.
English was reported by various sources to be in conversations in 2012 about bringing Murphy Brown back for the election; and then after the inauguration of Trump chatter started again in the media, say Deadline to address "rumours about English mulling an updated version to take on the new political climate and holding informal meetings with Bergen and some of the show's former writers to brainstorm ideas. At that time, the revival was just a notion. It was a slow process, but the project finally came together, with deals closing in early January."
Ad. Article continues below.
The two part series finale aired in 1998 was emotional, and showed Murphy battling breast cancer, she contemplated retirement. She underwent surgery that led her to declare she was cancer-free, during which she scored an interview with God, who convinced her to stay at FYI. 
Murphy Brown is just one of the older comedy favourites returning to its original fans.  It comes back alongside Will & Grace on America's NBC and Roseanne on America's ABC. The critical and commercial success of the Will & Grace redo, which has been earning award recognition and has ranked as NBC's highest-rated comedy series, no doubt has helped fuel the current interest in reviving some of TV's top comedies of the past few decades and the ongoing resurgence of the multi-camera sitcom format.
Did you watch Murphy Brown?  Will you watch the revival?