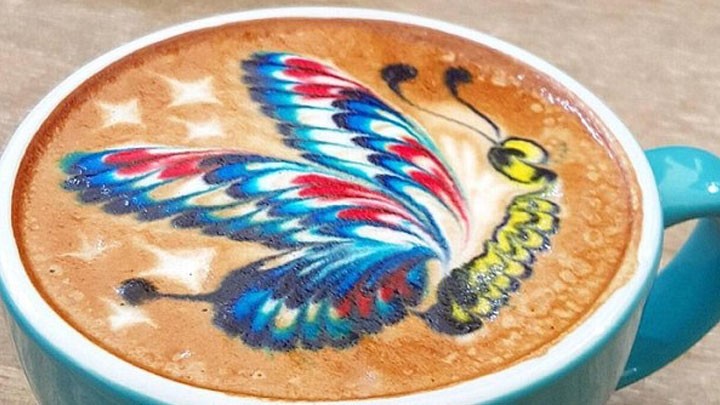 I don't know about you, but I'm always impressed by a little bit of latte art. It takes serious time and practice to get right, so a little love heart or clover pattern in my coffee is always appreciated. It's a sign that genuine care has gone into it.
This new trend in coffee art, however, puts all traditional shape-making to shame. Baristas around the world are using food dye to create incredible works of art that – let's face it – you'd probably be be reluctant to ruin by drinking!
Take a look at some of this amazing work below, and tell us: would you dare drink any of these? Would you like to see this trend take off?
Comments