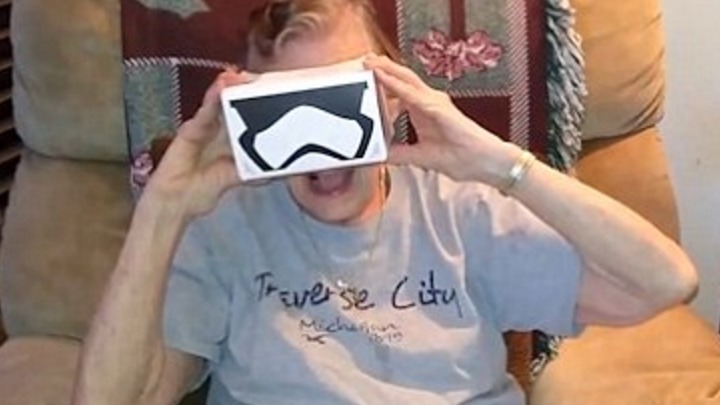 Virtual reality headsets or VR headsets are like goggles but with a video screen built in it. It's gaining popularity in households because of their ability to make people believe they are in the video that they are watching.
That is exactly what happened to this grandma when she was asked to try one. As soon as she wore the VR headset, she immediately squealed with excitement as she "takes" the ride's scary and exhilarating turns.
She screamed and moved sideways and forward just like she was on a real rollercoaster ride.
"Get me off of this thing!" said the grandmother, giggling.
"Look around! Look up!" she was told and as soon as she did, she cried, "Oh my God!"
And then someone asked, "Wanna go again?"
"No, no," she said, laughing and also looking relieved.
Watch this nana in action…
Would you be keen to try the VR rollercoaster? Did you enjoy this video?
Comments