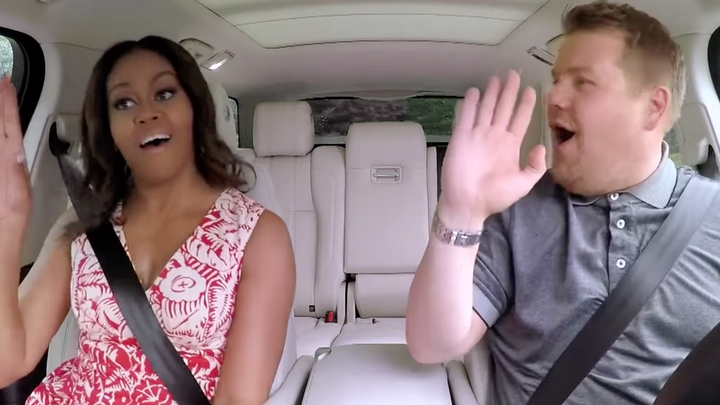 When comedian James Corden took over for Craig Ferguson on The Late Late Show, there were many that were worried that the show would fall into obscurity.  Quite the opposite has happened as James has pumped a much-needed breath of fresh air into the late night talk show format and has the Emmy nominations to back it up.
One of the most successful segments on his program is Carpool Karaoke that sees starts drive around with James and sing some of their favourite songs.  Every time there is a new video posted on their official YouTube channel it goes viral.
A teaser trailer released today shows that his next instalment of the franchise might be his biggest yet as he has the First Lady of the United States Michelle Obama.
The trailer shows that Michelle will break out the Beyoncé hit "Single Ladies" and a few other songs.  Beyoncé is a big Obama supporter and sang at President Obama's 2013 Inauguration.
Beyoncé also sang the Etta James classic "At Last" for The Obama's first inaugural ball dance in 2009.
What other songs do you hope that she sings?  How much fun would it be to sing with her?  She looks like she's having a fantastic time.
Comments