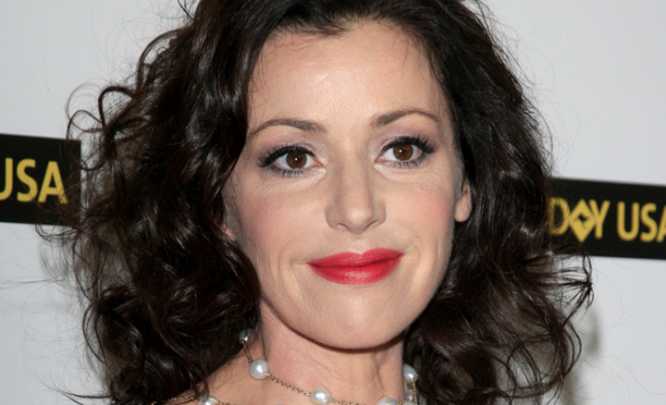 We remember Tina Arena best as Tiny Tina from Young Talent Time right back in 1976.  In her first appearance she sang "Ring Ring" by Abba and she has had a mighty fine career since.  And this week, while receiving her welcome to the ARIA Hall of Fame on Thursday our 40 year-experienced star, now 48 years old took a stab at the music and radio industry  for its ageism and we think it is worthy of a conversation.
When did radio stations stop playing the legends and superstars we all have known forever in favour of one-time popstars to the point that they have to kick publicly when receiving on of our pre-eminent awards in music.  Do you think music and radio is ageist?
'Why is it about our age and looks? There's a big difference between a young lady of twenty years of age and a woman in her forties who has something to say," said Tina on the red carpet.
'What I have struggled with is the complete ostracism of a woman at a certain age. You need to be proud of your age, man or woman.'
Kylie Minogue, just a year younger than her at 47, presented Tina with the hall of fame award, and she did not hesitate to draw attention to the other older women "Over 40" and "still in the game" nodding at Kylie, and mentioning others like Annie Lennox and Madonna as testimonials.
She indicated that she wanted to make the most of her remaining career, and the opportunity to call out the industry.
'Ladies over 40 are still in the game.
'Keep doing what you're doing, ladies, because we will decide when it is time for us to stop.
'I'm not trying to be rude, I'm just trying to make the most of it.'
The crowd at the ARIAs was very supportive of her cries, and she aligned it with a desire to get radio to be more supportive of Australian music, regardless of the age of the performer.  It implies she has been having some difficulty getting her music to air.
'Continue to support Australian music on the quality of the song and not the age of artist,' she asked.
'…don't meet your Australian quotas because you have to. Exceed them because you want to.'
The Daily Mail reported that later in the media room Tina said she did believe commercial radio stations were 'ageist'.
'I do believe radio has been a bit ageist,' she said.
'Who decides in radio a woman at a certain point in her life no longer becomes valuable? Why shouldn't she be allowed the platform to be able to express what it is that she has to say.
Comments