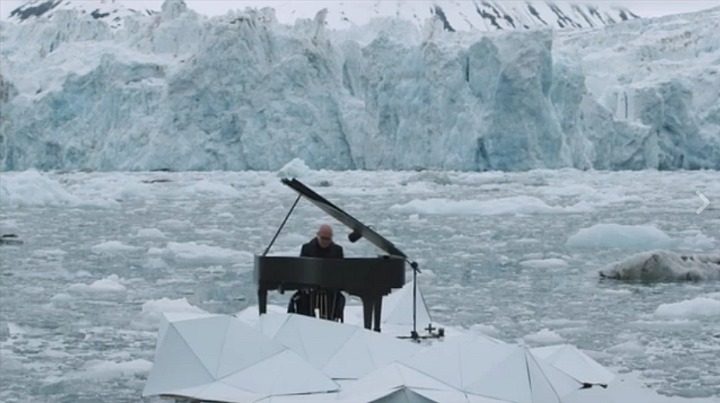 It's not every day you get to see something this special.
World renowned Italian pianist and composer Ludovico Einaudi has performed one of his own pieces against a gorgeous backdrop of icebergs and crumbling glaciers in the arctic.
The video was created in collaboration with Greenpeace in an effort to bring attention to climate change and show people how fragile the arctic is right now.
Einaudi is seen sitting at his piano on a makeshift iceberg floating on the freezing arctic waters below. All around him are shards of ice and glaciers, some of which fall with staggering power as he is playing.
Speaking about the song he wrote for the occasion, Einaudi said he was moved by the majestic landscape.
"I could see the purity and fragility of this area with my own eyes and interpret a song I wrote to be played upon the best stage in the world," Einaudi said from onboard the Greenpeace boat Arctic Sunrise.
"It is important that we understand the importance of the arctic, stop the process of destruction and protect it."
He is asking anyone who enjoys his performance to share the message with their friends to raise awareness for the cause and hopefully make some change.
Do you think more needs to be done to preserve and protect the arctic? Did this video move you?
Comments