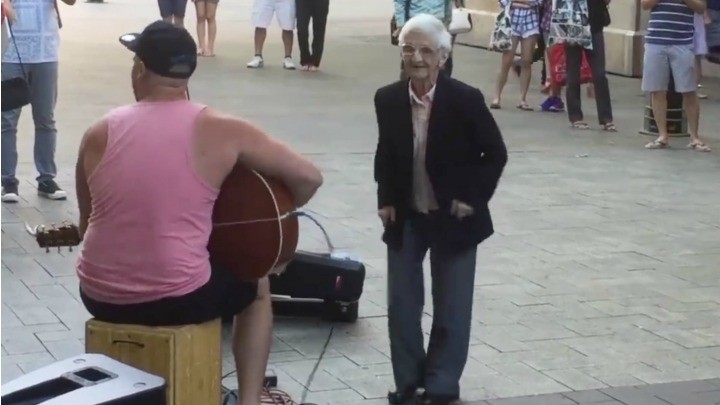 A 77-year-old woman from Perth has become an internet sensation after a vide of her dancing to a busker went viral.
Gail was enjoying the music Andrew Cousins was playing so much, and she wasn't afraid to let him know it.
This video was posted to Facebook and has been viewed hundreds of thousands of times.
#HAPPYFRIDAYThis heart-warming video of an enthusiastic solo dancer spotted enjoying a busker's show in Perth city has gone viral, racking up more than 100 000 views in just ten days.Credit: Two Feet & a Heartbeat Perthhttps://www.facebook.com/andrewcousinsmusic?hc_location=ufi

Posted by 9 News Perth on Thursday, December 10, 2015
Channel 9 caught up with Gail and took her back to the busker's regular spot so she could dance again. Her carer said "To see the reaction to Gail dancing from around the world brings tears to my eyes."
Comments on Gail's dancing are heartwarming:
"Go for it Girl beautiful such a happy soul."
"Put a smile on my face."
"Nanna!!! How did you get to Perth so fast????"
"Positive ageing. Happy people."
What do you think of Gail's dancing? Share your thoughts!
Comments