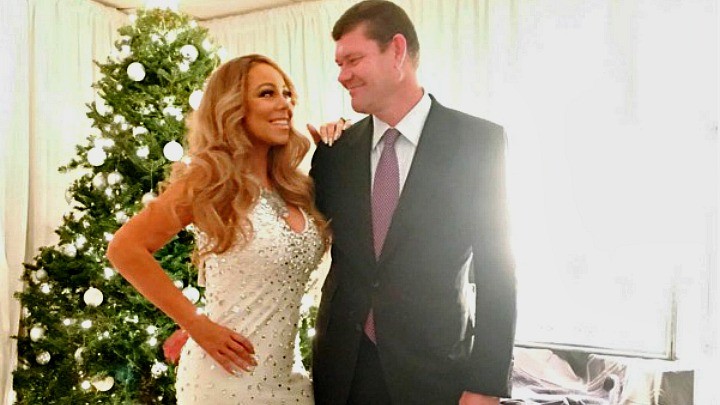 Anything Murdoch can do, Packer can do better… Just a few days after Rupert Murdoch and Jerry Hall announced their engagement, James Packer has upstaged him by proposing to one of the world's most popular singers.
Mariah Carey reportedly said a huge and happy yes to the billionaire, who got down on one knee with a 35-carat diamond in front of Mariah's closest friends in New York.
E! online is saying the rock "can only be described as the most breathtaking engagement ring".
The couple has been dating for just eight months and only recently made public their relationship. It is the third time round for both the singer and media mogul – Packer was previously married to Jodhi Meares and model Erica Baxter. Both have three children, making it all a bit Brady Bunch, only with a much bigger house.
No date has yet been set for the wedding.
Who knows? Perhaps this will be a case of "third time lucky" for both, in which case we wish them all the best.
How many times have you been married? What advice do you have for James Packer and Mariah Carey for making their third marriage happy – and lasting?
Comments