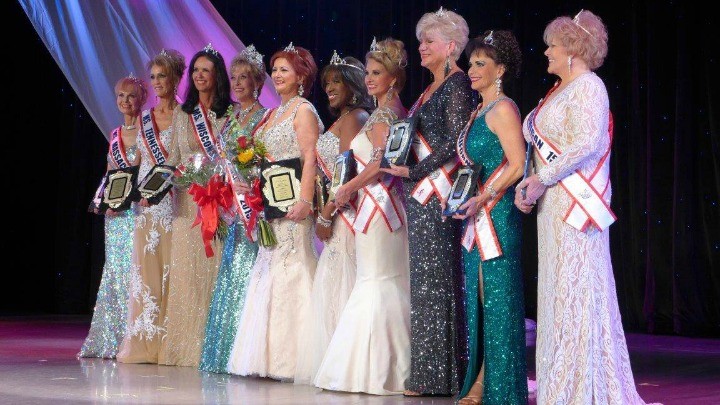 AS with most beauty pageants, there's plenty of glitter and glamour, sparkly frocks and glistening tiaras, but this competition differs in one important way – you must be over 60 to enter.
"The Ms Senior America Pageant is the world's first and foremost pageant to emphasise and give honour to women who have reached the 'Age of Elegance'," states the competition website.
"It is a search for the gracious lady who best exemplifies the dignity, maturity and inner beauty of all senior Americans. The Ms. Senior America philosophy is based upon the belief that seniors are the foundation of America, and our most valuable treasure. It is upon their knowledge, experience and resources that the younger generation has the opportunity to build a better society."
The competition is open to American women, British women and there is also a "transatlantic" category, and the British contestants were the starts of a TV show in the UK called Bus Pass Beauty Queens, which aired last night.
The documentary was a surprise hit with audiences of all ages, and is a reminded why it's so important to remind society that older women are still relevant, fascinating – and beautiful.
In order to win one the titles of Ms America, Ms United Kingdom or Ms Transatlantic, contestants are required to perform a dance routine, make a speech and demonstrate their grace and elegance by walking the catwalk in evening wear.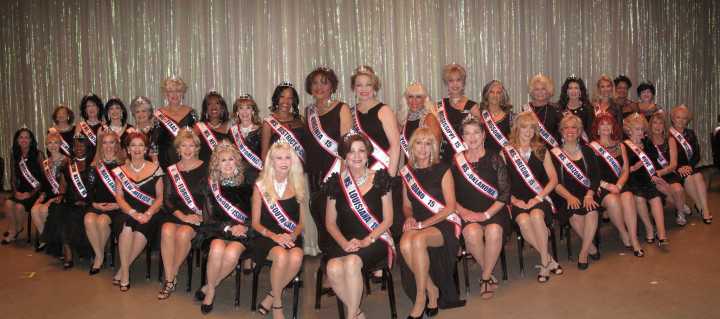 UK contestant Pat Watts was one of the oldest contestants at the age of 85, she joked in the program, "I am winning by staying alive for one thing. Outliving the competition and outwitting those left!'
She said she "doesn't have anything to do with old people", the Daily Mail reports.
Lynne Bennett, 67, is a "pageant junkie" who has been competing for 40 years because she loves the glitz and glamour. Lynne performed a dance routine inspired by Beyonce and says, "I don't associate old with me, it is not in my vocabulary at all."
Former body builder and Oxford graduate Marilyn, 70, said on the show she is exasperated by women of her generation who she feels have given up on life and looking good.
"We were the Sixties generation who wore the miniskirts and the false eyelashes, we were having a whale of a time then, what happened to those women? I will tell you what, they are all walking about wearing beige outfits."
She's not that keen on black either: "'Black on an older woman? It looks like you are dead!"
The winners of the 2015 competition, held late last year were, from left to right: Ms Senior United Kingdom 2015, Pat Watts; Ms Senior America 2015, Dr. Barbara Mauldin;  and Ms Senior Transatlantic Talent 2015, Debbi Miller.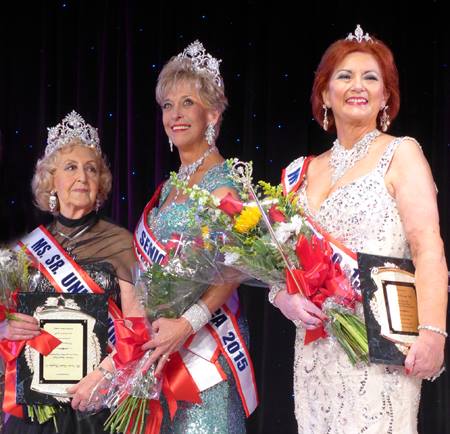 The Daily Mail reports that the show about the pageant was a huge hit on Twitter, with plenty of people expressing their shock and surprise at the vivacity of the contestants.
Randomly flicked on to #BusPassBeautyQueens on @channel5_tv… I swear my Nana could be on this. Glamorous grannies indeed!

— Craig Le Grice (@CraigLeGrice) January 6, 2016
My Mum is 75 and is still stunning, size 10, cropped blond hair and buckets of attitude. Would win this hands down 👑 #buspassbeautyqueens

— RedTracyHastings (@RedTracyHasting) January 6, 2016
Such sassy over 60s on #BusPassBeautyQueens! Go on ladies 💁🏼👵🏼💅🏼

— Bee Allmen (@beeallmen_) January 6, 2016
What do you think of these brave, beautiful women? Would you ever enter a beauty pageant or talent competition?
Comments