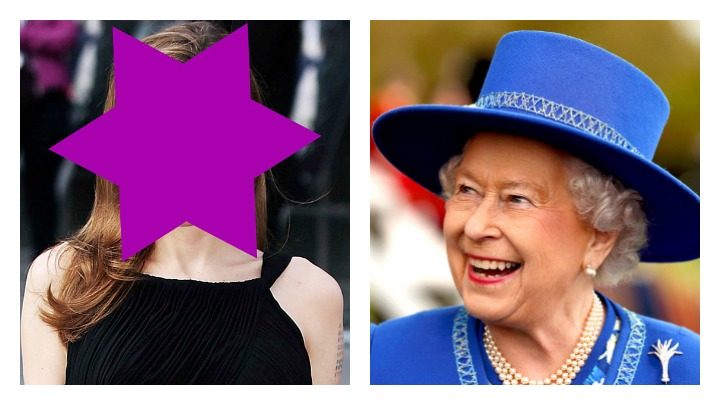 An official list of the most popular people on the planet has been released Queen Elizabeth surprising everyone by coming in as the second most popular woman.
She was beaten to the top spot by actress and United Nations ambassador Angelina Jolie, while billionaire Bill Gates came in at number one on the men's side.
The list was released by YouGov who polled conducted over 31,000 interviews to get their results.
It's the second year in a row that Bill and Angelina have come in at number one, with many people saying they admire them for their charity work and commitments.
Russian President Vladimir Putin was the biggest riser since 2015, moving from 11th to fifth overall.
Stephen Hawking, boosted by box office hit biopic The Theory of Everything, rose to 5th place from 9th worldwide and is the most admired man overall in Britain – even including local celebrities such as David Attenborough.
The Queen has seen a huge jump in popularity over recent years thanks to the Royals' efforts to interact with the public more and give back on a community level.
US president Barack Obama and his wife Michelle both made the list coming in at numbers 2 and 5 respectively.
The Duchess of Cambridge came in a number 16 with Ellen DeGeneres one spot behind her.
US presidential hopeful Donald Trump slid into number 17 on the men's column, while Facebook creator Mark Zuckerberg secured number 7.
Take a look at the list and tell us if anyone you admire made it on there!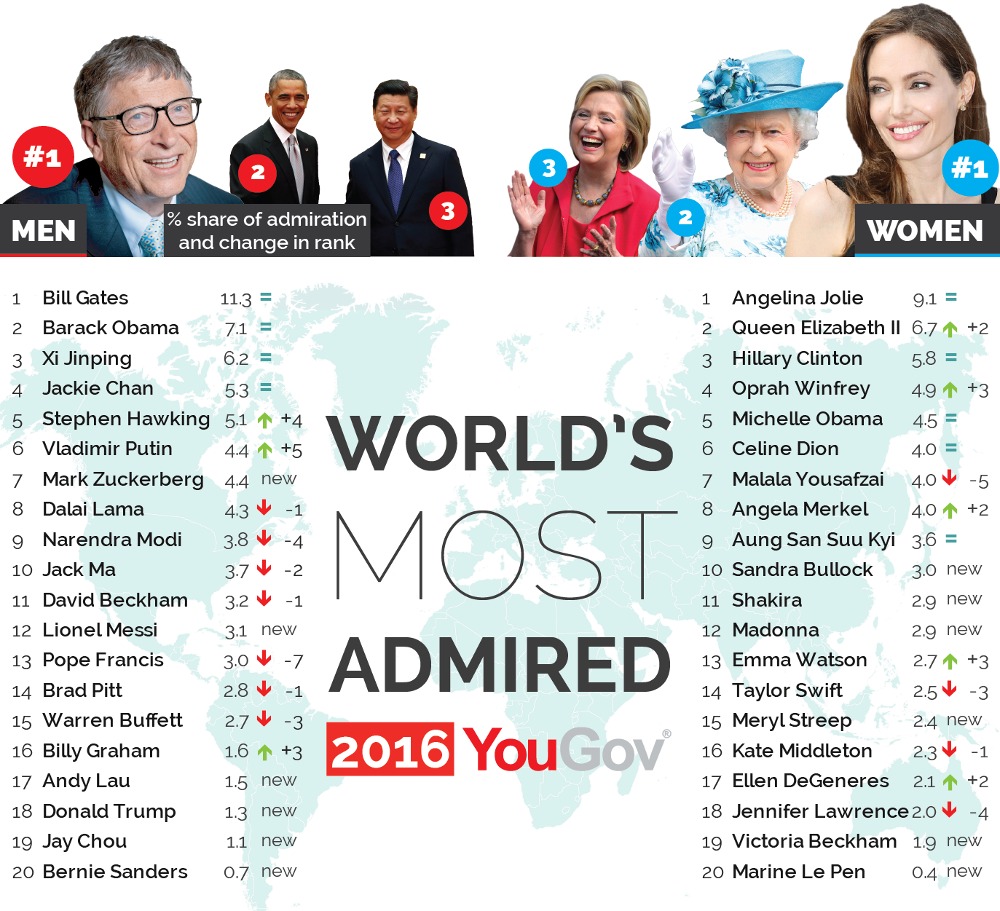 Comments