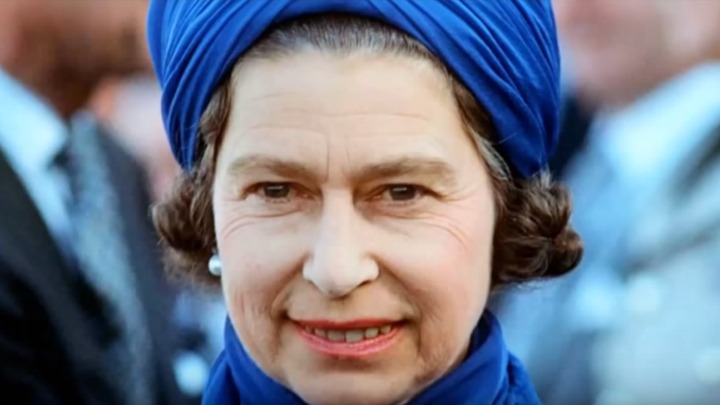 We all know how Queen Elizabeth loves to stick to her tailored coats, pearl necklaces and sparkling brooches that Her Majesty always wears on the left side of her coat.
But did you know the monarch had already started developing her own personal style since the 70s?
In the 70s, Her Majesty would wear so many different head gears from the ones with tassels to those which has scarves attached. She can also be seen wearing her three-tier pearl necklaces in almost every photo.
Her favourite handbag during the 70s seemed to have been the white one which she wears on her arm.
Here's a snapshot of the Queen's fashion back in the 70s, some of which you might not have seen before.
Queen Elizabeth ll smiles during a walkabout in New Zealand during her Silver Jubilee year on March 01, 1977 in Wellington, New Zealand. Here (above), she wears a head gear with flower appliqués. A white handbag and white shoes are seen in this photo.
Here's Queen Elizabeth meeting the public during a tour of Canada on July 28, 1976 in Canada where she wears a printed A-line dress with a hat that comes with bushy tassels. A different set of white bag and shoes is seen here.
You're probably more familiar with this look where Queen Elizabeth wears a tailored coat. Here she is also wearing a traditional Maori feather cloak, and smiles as she is welcomed by Maoris during her Silver Jubilee Tour of New Zealand on February 01, 1977 in New Zealand.
A rare photo showing Her Majesty in trousers and she visits a game reserve in Zambia on August 01, 1979 in Zambia.
Her Majesty in one of her stylish head gears while attending the Epsom Derby in Surrey on 3rd June 1970.
The Queen wears a pleated skirt and a turban as well as her favourite white bag at the time as she meets well-wishers during a tour of Canada on July 21, 1976 in Canada.
Walking the red carpet during a tour of the Gulf States, in Kuwait, 15 February 1979. Here, the stylish monarch wears a peach tone dress with matching hat, bags and shoes.
What do you think of Her Majesty's style?
Comments