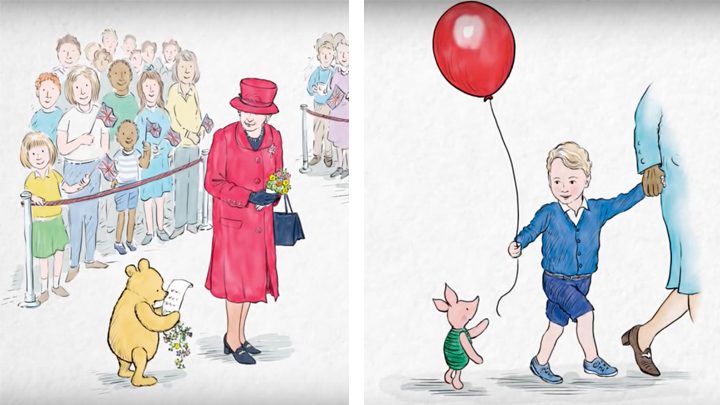 Those who grew up with the classic stories of Winnie-the-Pooh (or read them to children and grandchildren) are sure to love the below video.
Winnie-the-Pooh and the Royal Birthday imagines what would happen if Pooh, Christopher Robin, Eeyore and Piglet left the Hundred Acre Wood to see the Queen.
Pooh has a very special 90th birthday present to give her… and the best gift any Queen could hope for!
Watch the video below, or read it in its original storybook format here.

As a lovely extra touch, Piglet even has an encounter with young Prince George!
Pooh's gift? The following poem:
The Queen lived in her palace, as Queens often do.
Doing all those busy things that busy Queens do.
But The Queen could never know, as you and I do,
That doing nothing much can be the BEST thing to do.
So from a forest far away, for your special day,
We're sending you some quiet and a little time to play.
Did you grow up with A.A. Milne's classic characters? What do you think of this new interpretation of Pooh, Christopher Robin and friends?
Comments